Train in Taiwan with about 350 passengers derails
Share - WeChat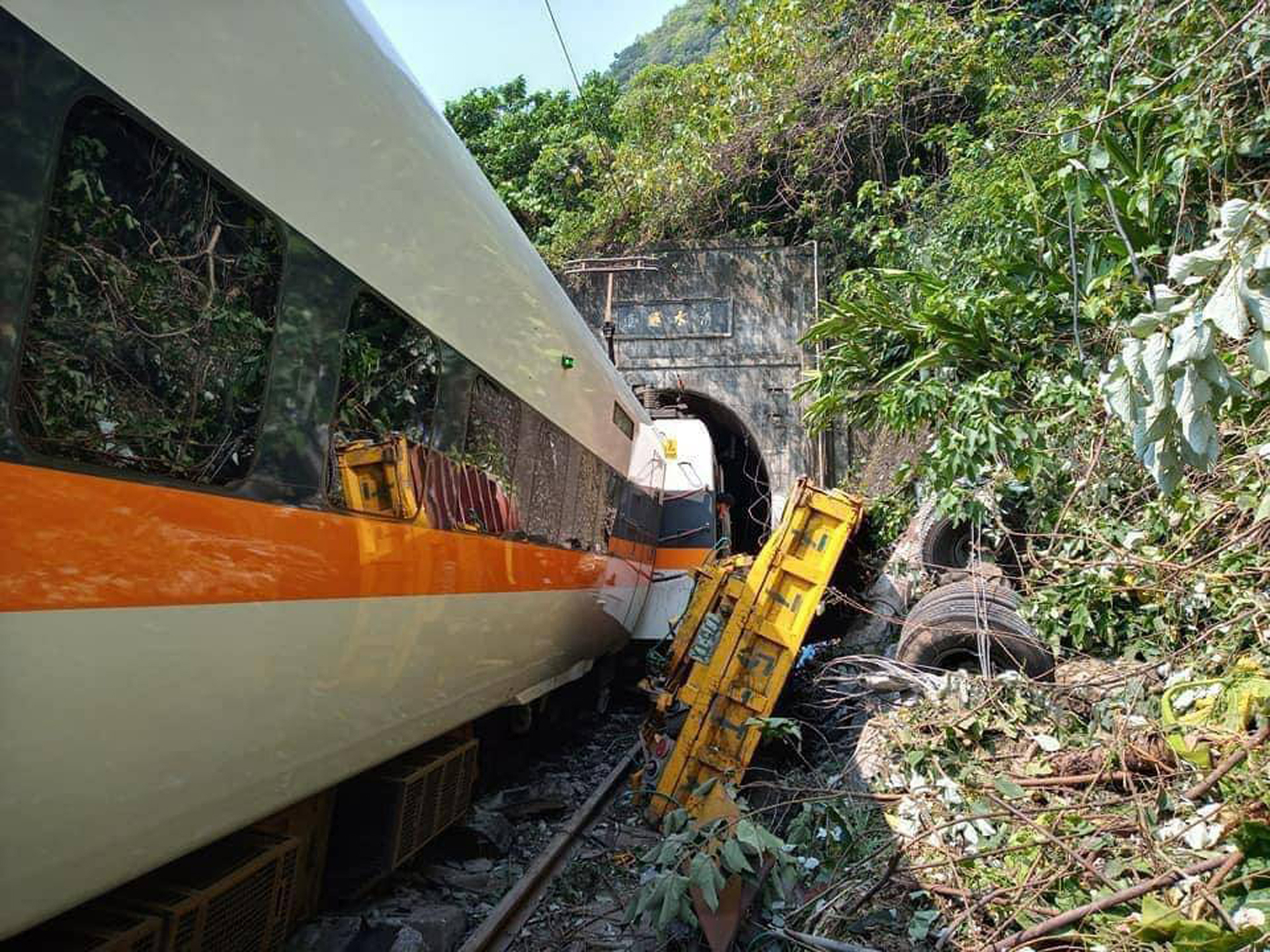 The Taiwan Affairs Office of China's State Council on Friday sent condolences over a train derailment in Taiwan that has killed dozens of people.
The mainland is deeply concerned about the rescue progress, spokesperson Ma Xiaoguang said in an earlier statement.
According to local authorities, the train derailed inside a tunnel in east Taiwan on Friday morning, resulting in at least 48 deaths and 118 others hospitalized.
The Association for Relations Across the Taiwan Straits has also sent its condolences to the families of the deceased and expressed sympathies to the injured.
Meanwhile, the All-China Federation of Taiwan Compatriots issued a letter of sympathy saying Taiwan compatriots, who live on the mainland, were saddened to learn about the accident.
"People on both sides of the Taiwan Strait are of the same family. May the deceased persons rest in peace and those who are injured quickly recover," the federation said.
By midday, 61 people had been sent to hospital, with 72 remaining trapped at the scene, reported the Taiwan railway police department.
The second and third carriages of the train traveling to Taitung derailed in the accident, according to rescuers.
The third to eighth carriages that remained in the tunnel were partially deformed, causing great difficulties for ongoing rescue efforts.
The railroad department suspects that an incorrectly parked construction vehicle fell down from above the tunnel and hit the passing train, causing the accident.
The accident occurred at the start of the four-day Tomb Sweeping Day holiday.