Larger role seen for traditional medicines
Share - WeChat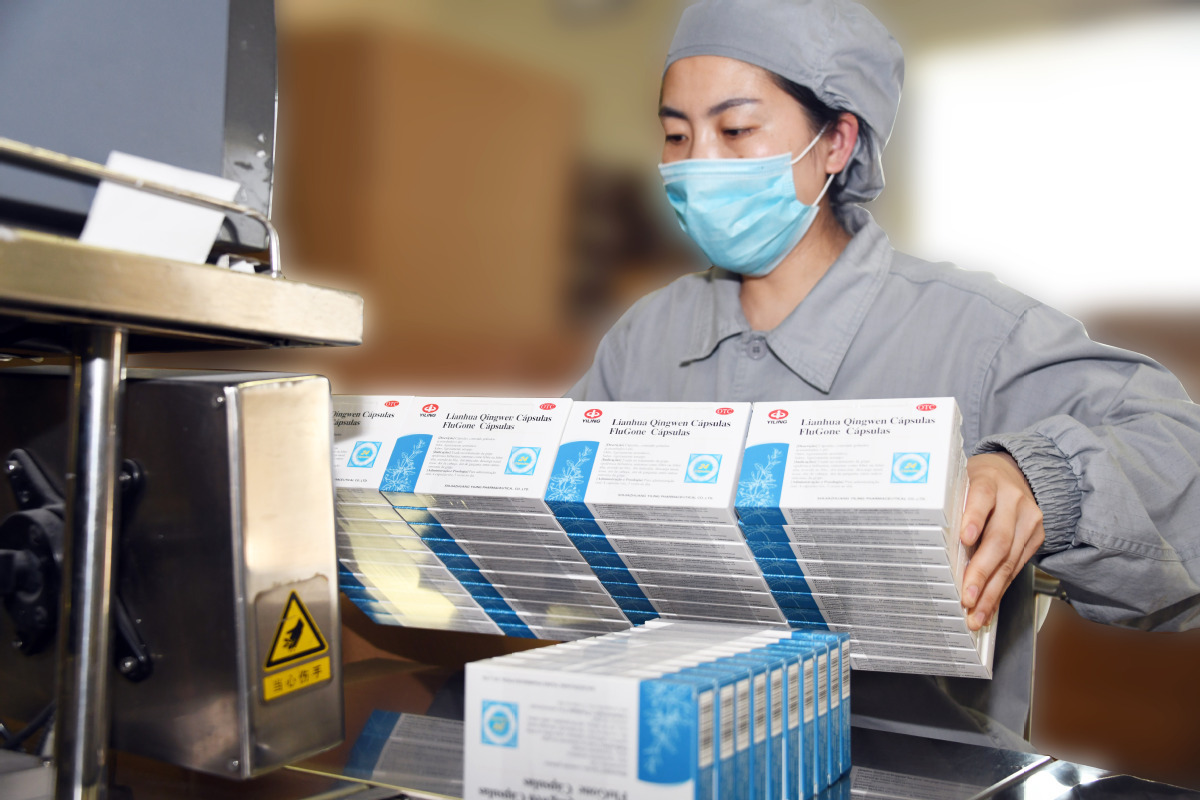 Chinese and foreign politicians and health experts called on Tuesday for concerted efforts to study the clinical outcomes of the use of traditional medicines against the novel coronavirus to enable traditional therapies to play a larger role in the battle against the COVID-19 pandemic.
The joint initiative also stressed offering more support to individuals and social organizations specializing in traditional medicines and striving to integrate them with regular healthcare services and community-level virus control efforts.
It was announced by Yu Wenming, head of the National Administration of Traditional Chinese Medicine, at a forum held in Beijing.
Foreign dignitaries and officials from 28 countries and regions, as well as experts from the World Health Organization, attended the event via video link.
"We support using traditional medicines-with traditional Chinese medicine as a representative-to prevent and control the pandemic and safeguard the health of people," Yu said.
"An open and inclusive mindset is needed now more than ever."
Zhang Boli, president of Tianjin University of Traditional Chinese Medicine, said TCM had been a vital tool in suppressing the domestic outbreak because it prevented mild and moderate cases from worsening into severe infections.
"A serious COVID-19 patient would cost tens of thousands of yuan, while a mild case only costs less than 10,000 yuan ($1,520)," he said.
"TCM's role in reducing the rates of severe infections is of critical clinical value."
Huang Luqi, president of the China Academy of Chinese Medical Sciences, said nearly 92 percent of COVID-19 patients in China had undergone TCM treatment, with the overall efficacy exceeding 90 percent.
One of the most popular TCM drugs, Huashi Baidu granules, which stems from a centuries-old prescription, was given market approval by the top drug regulator on March 2.
Huang said three large clinical trials conducted in Wuhan, capital of Hubei province-the Chinese city hit hardest by the epidemic last year-had demonstrated the medication's efficacy in shortening the period it took for severe patients to clear the coronavirus, and aiding the recovery of mild and moderate cases.
He added that the drug also amplified the efficacy of Western medicines when they were used in combination.
China has held more than 110 video conferences with 150 countries and regions to promote the use of TCM in treating COVID-19 cases and has given TCM products to over 20 countries and regions.
TCM experts have also been dispatched to over 20 countries and regions, while the international community is showing willingness to set up new platforms to enhance TCM collaboration and training, Chinese officials said.
Laotian Health Minister Bounkong Syhavong said his country is now paying increasing attention to the antiviral properties of traditional medicines, especially after some herbal medicines helped treat or alleviate COVID-19 symptoms.
He said Laos is looking forward to enhancing collaboration on research into traditional medicines and improving oversight of the sector with other countries.