'A Writer's Odyssey' franchise highlight of movie studio's new lineup
Share - WeChat Best known for the recent Spring Festival blockbuster A Writer's Odyssey, the Zhejiang-based studio Huace Pictures released a lineup to produce 30 feature-length films in three years, joining hands with established directors including Guo Fan and Bi Gan.
As one of the most highlighted projects in the lineup, A Writer's Odyssey -- which grossed over 1 billion yuan ($152.1 million) at the box office -- will be developed into a cinematic franchise, with new characters emerging in sequels, said director Lu Yang.
With around 800 visual effects artists producing 2,000 computer generated shots in 30 months, A Writer's Odyssey has earned widespread acclaim, exemplifying Chinese cinema's rise in industrialization.
The lineup also includes Fan Yi Guan (The Interpreter), which will be directed by Rao Xiaozhi and bring on board Guo Fan -- most known for China's highest-grossing sci-fi film The Wandering Earth -- as executive producer.
Adapted from a true story, the film is about an ordinary diplomat, who unexpectedly becomes a hero in evacuating Chinese citizens on the eve of the outbreak of a war.
Guo said the film is about how an ordinary person is driven by his sense of mission and responsibility under extreme circumstances to achieve a seemingly impossible mission.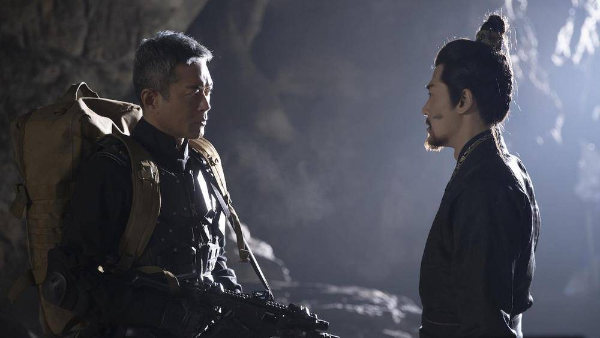 Besides, Hong Kong star Louis Koo's two films, Back to the Past and G Storm -- respectively the sequel of TVB's 2001 classic A Step into the Past and the fifth installment of the Stormfranchise centering on fighting corruption.
Director Bi Gan, known for Long Day's Journey Into Night, also reveals his third directorial feature will be a "very crazy story", with the cast and title yet to be confirmed.
Fu Binxing, chairwoman of Huace Pictures, says the Chinese film industry's robust recovery from the COVID-19 outbreak has given domestic filmmakers a shot in the arm.
Credited for a string of successful films in the past seven years such as The Assassinand My People, My Country, Fu says the company estimates the 30 films in the pipeline may be able to earn a box office total of 10 billion yuan