A new spin on the sport drama
Share - WeChat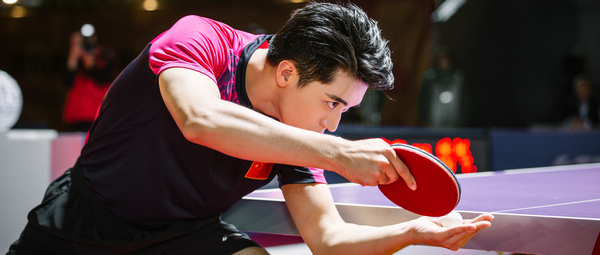 At the age of 10, Cheng Hao's life seemed set to follow a different path. Then, while studying in fifth grade at a school in Mudanjiang, Heilongjiang province, Cheng showed potential as a basketball player. However, his sports dream was never truly realized due to a physical condition.
Now as a film director who shot to fame with the Chinese online drama Evil Minds 2, Cheng is rejoicing at the chance to direct Ping Pong, an online series that focuses on two Chinese athletes.
Since he got on board with the project in 2018, Cheng and the crew prepared a lot for the production, ranging from interviewing professionals to watching videos of major competitions, such as the 2008 Beijing Olympics and 2015 World Table Tennis Championships in Suzhou, Jiangsu province.
The 44-episode drama, starring actors Bai Jingting and Xu Weizhou, was released on the streaming platform iQiyi on March 9.
Starting in the early 2000s and spanning more than a decade, the tale chronicles the development of two table tennis players-Xu Tan, an introverted youngster who inherits the love of table tennis from his grandfather, and Yu Kenan, an unruly prodigy who aspires to become a world champion.
The two players experience ups and downs in their careers, and form a relationship which evolves from that of opponents to close friends who team up to compete at the World Table Tennis Championships and the Olympic Games.