What's on
Share - WeChat Ode to Liu
Under the baton of Zhang Yi, the China National Symphony Orchestra will perform the music of composer Liu Chi. The composer is known for his songs Ode to the Motherland, Rejoice at Victory, and Ode to Heroes, which was featured in the 1964 film, Heroic Sons and Daughters. The China National Symphony Orchestra Choir and children's choir Future Voice Choir will also perform at the concert.
7:30 pm, March 31. National Center for the Performing Arts. No 2 West Chang'an Avenue, Xicheng district, Beijing. 010-6655-0000.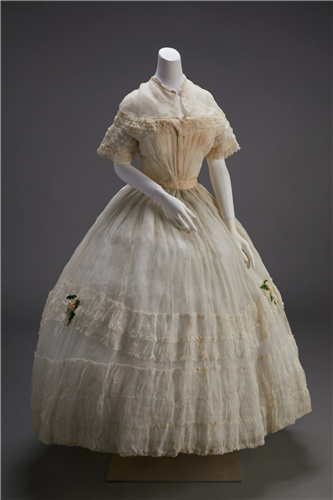 Gown evolution
For a long time, white was among the many colors for wedding dresses in the Western world. It was not until 1840 when the white bridal gown that Queen Victoria wore at her wedding attracted much attention and thereafter popularized white wedding gowns. Romance and Purity, an exhibition at the China National Silk Museum in Hangzhou, Zhejiang province, documents the evolution of the Western wedding dress from the 19th century Romanticism period to the 20th century. The exhibition will explore the development of wedding gowns in three stages: the rise of the white gown to replace silver as the dominant color for well-off brides in the first half of the 19th century; the expanding middle-class population from the late 19th century to the early 20th century had the wedding dress become more delicate in texture and much more ornamented; and how the two world wars and styles of Hollywood movie stars influenced brides' gown choices. The exhibition will run until April 8.
9 am-5 pm, Tuesday-Sunday. 73-1 Yuhuangshan Road, Hangzhou, Zhejiang province. 0571-8703-5150.
Most Popular