Hero inspires real bravery
Share - WeChat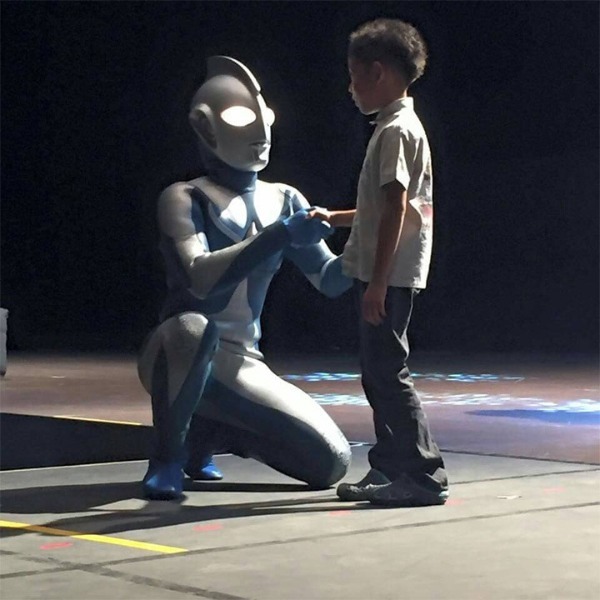 There are three toy stores near The Children's Hospital in Hangzhou. Perhaps not surprisingly, the stores get crowded.
Stacks of toys are piled up and cover the walls and the store owners sit on their small bench politely answering queries or concluding another sale.
Girls normally want Barbie, and most boys go for the toy car, or Ultraman, the sliver and red action figure.
Ultraman was created by Tokyo Broadcasting System and Tsuburaya Productions 55 years ago. The TV series premiered in Japan on July 10, 1966, and was introduced to China in 1993.
A superhero, who protects peace on Earth, Ultraman has become an inspiring icon beloved by children and fans in Japan and the world over.
Last December, Ultraman was recognized as a fashion icon by one of China's biggest online shopping retailers. Elements of Ultraman's look, including tights, metallic fabric, and a mixture of red and blue, were among the fashion trends of the past year.
The Ultraman Foundation was founded by Eiji Tsuburaya and other supporting companies in March 2011, straight after the Great East Japan Earthquake.
Most Popular