Movie 'Pacific Rim Uprising' to be released on March 23
Share - WeChat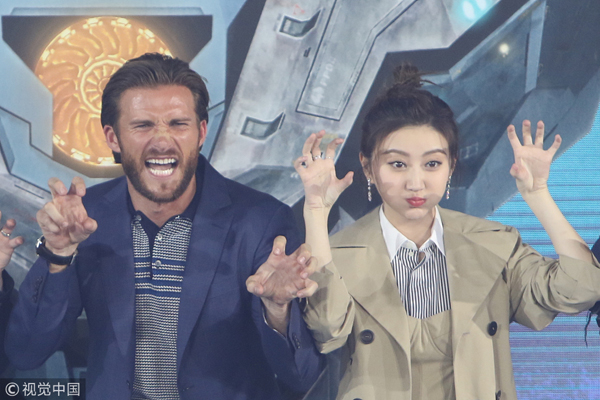 The sci-fi action film Pacific Rim Uprising, sequel to the 2013 blockbuster Pacific Rim, is scheduled to be released on March 23 both in China and the United States, according to a press release held in Beijing Monday.
The movie, set in 2035, tells the story of a new generation of Jaeger pilots, who were better armed with more advanced technology, fighting against a new Kaiju threat, director Steven S. DeKnight said at the press release.
DeKnight said the fight scenes take place during daylight, instead of being set in darkness like the the first movie, to pay tribute to classics from his childhood such as "Godzilla" and "Ultraman."
The movie features Star Wars: The Force Awakens actor John Boyega and "The Fate of the Furious" actor Scott Eastwood.
Hoping to ride the momentum of Pacific Rim, which raked in nearly 700 million yuan (about $109 million) on the mainland in 2013, the sequel also stars several Chinese actors and actresses including Jing Tian in a leading role.