Stories of life, out of the woodwork
Share - WeChat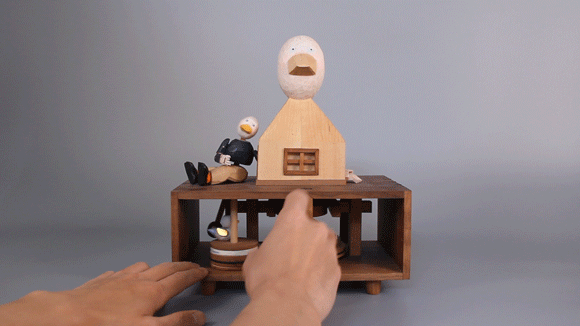 Under the creative influence of Yu Chenrui, wood not only comes alive, it also tells incredible stories and draws an appreciative audience.
With the crank of a handle, the push of a button or the tug of a string, wooden figures in his creations move as if by magic. Yu, 29, is a maker of automata, self-propelled, artistic mechanical figures, in Chengdu, Sichuan province. Automata are built to look like humans or animals and give the illusion of being able to move on their own.
"The art form amazes me, because it integrates various skills, from storytelling to mechanics, and the pieces are built with a sense of humor," Yu says.
In an age of technology, this is undoubtedly a marginal sector. Yu estimates that it has attracted no more than 10 full-time makers and practitioners across the country. His creations have caught the attention of renowned artists, such as Paul Spooner from the home of automata making in the United Kingdom and Kazuaki Harada from Japan.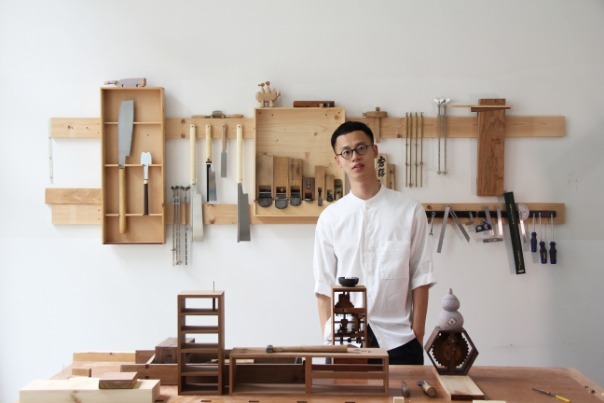 On social media, Spooner applauded Yu as "a great practitioner". In February, Kazuaki recommended him for the Automata Program during this year's World Wood Day, which fell on March 21, to spotlight and bring awareness to the importance and cultural value of wood and its responsible uses.
With prices ranging from hundreds to tens of thousands of yuan, his whimsical pieces of art have attracted collectors worldwide.
"A fascinating thing about automata is that it delights people of all ages. Adults appreciate them as art, while children see them as toys to be played with," Yu says, smiling.
The automata story has its origins in ancient Greece. Indeed, the name comes from the Greek word automatos, meaning "moves on its own".Automata were the first complex machines produced by man, and the mechanical principles applied haven't changed for thousands of years.
Most Popular