Profits of China's state firms rise in Jan-Feb
Share - WeChat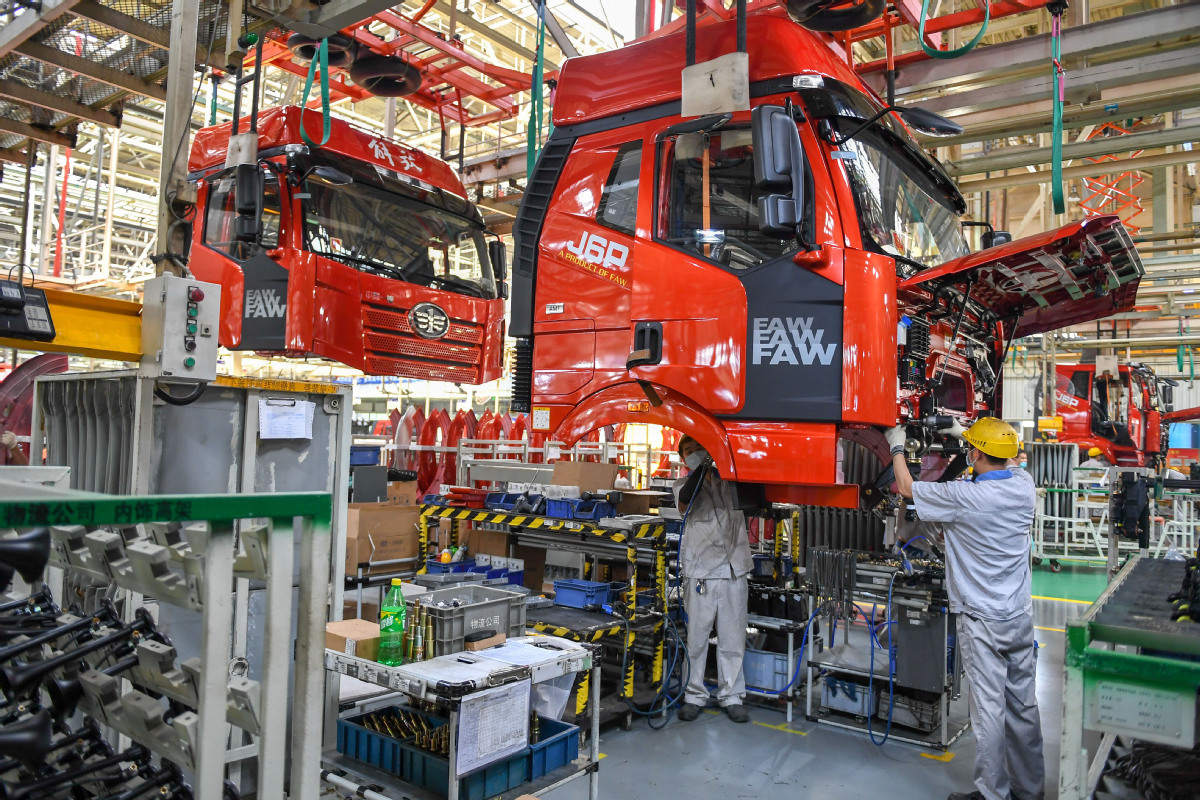 BEIJING - China's State-owned enterprises (SOEs) registered robust growth in the first two months despite low base effects, the Ministry of Finance (MOF) said on Monday.
The combined profits of China's SOEs rose 150 percent year-on-year to 548.94 billion yuan ($83.92 billion) in the first two months, MOF data shows.
The growth rate offsetting base effects came in at 10.2 percent during the January-February period, the ministry said on its website.
This refers to the two-year average growth rate based on the figure from the same period in 2019, due to a low comparison base last year, the ministry noted.
From January to February, SOEs saw their total revenue surge 33.7 percent year-on-year to over 10.19 trillion yuan, an 8.2 percent growth offsetting base effects.
SOEs' debt-to-asset ratio came in at 64.3 percent at the end of February, flat with the level seen during the same period of last year, MOF data shows.