Reform of State firms-economy's backbone-to power industrial fronts
Share - WeChat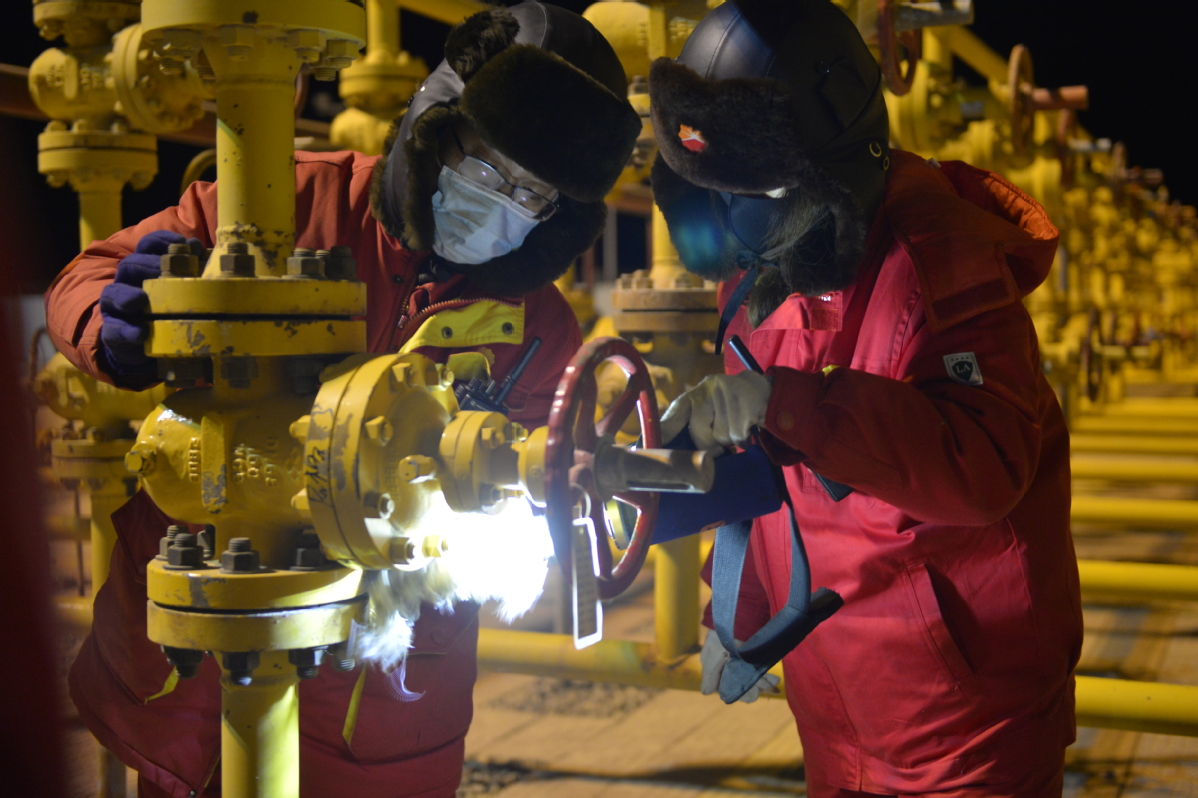 BEIJING-As a three-year action plan kicks economic reform in China into high gear, changes are gathering steam to remold the country's State-owned enterprises, China's economic backbone.
The 2020-22 action plan, part of the decades-long effort to transform SOEs into competitive, modern enterprises, is expected to leave a strong mark on the world's second-largest economy.
SOEs are active players in China's strategically important and most acclaimed industrial fronts. Those administered by State-owned asset watchdogs, making up only a part of all State firms, account for about a quarter of China's tax income.
As China seeks to develop a modernized economy amid challenges and uncertainties, reforms are the need of the hour. A world baffled by the COVID-19 pandemic, as well as protectionism and unilateralism, only puts this transition to the test.
"In the face of changes unseen in a century, further intensified by the pandemic, it is particularly important to achieve major progress in reform, so that the SOEs can increase their vitality and efficiency and drive broader development of various enterprises," said Liu Xingguo, a researcher with the China Enterprise Confederation.
Despite the impact of COVID-19, centrally administered SOEs posted a 2.1-percent growth in net profits in 2020, official data showed.
China aims to achieve more than 70 percent of the goals in the three-year action plan by the end of this year and make substantial breakthroughs in key areas, said Peng Huagang, spokesman of the State-owned Assets Supervision and Administration Commission.
Central authorities deem the 2020-22 period a "crucial stage" for SOE reform. Making the State-owned economy more competitive, innovative and resistant to risks is among the major goals they have in mind.
Blurred lines
A key way to achieve such goals is mixed-ownership reform, allowing SOEs to introduce non-State capital, be it private or foreign.
Strategic investors from outside are encouraged to participate in the management of SOEs, injecting not just funds but also ideas.
In some of the most prominent cases in recent years, private investors were brought into telecom giant China Unicom and business units of major SOEs in sectors including energy, aviation and railways.
In 2020, centrally-administered SOEs alone infused over 200 billion yuan ($31 billion) of non-State capital through mixed-ownership reform.
Meanwhile, a national fund worth 200 billion yuan was set up in December last year to encourage more such moves.
Non-State firms are also drawing investment from State-owned ones. Central SOEs have become shareholders in more than 6,000 non-State companies since 2013, SASAC data showed.
"Two-way mixed-ownership reform has helped all types of enterprises complement each other and grow together," Peng told a news conference recently.
The blending of State and non-State enterprises will increase the resilience of the country's industrial chains, according to Li Jin, chief researcher with the China Enterprise Research Institute.
"The trend will become more prominent during the three-year period. More cooperation between central SOEs, local SOEs and private companies will be forged," he said.