Energizing carbon emission goals creatively
Share - WeChat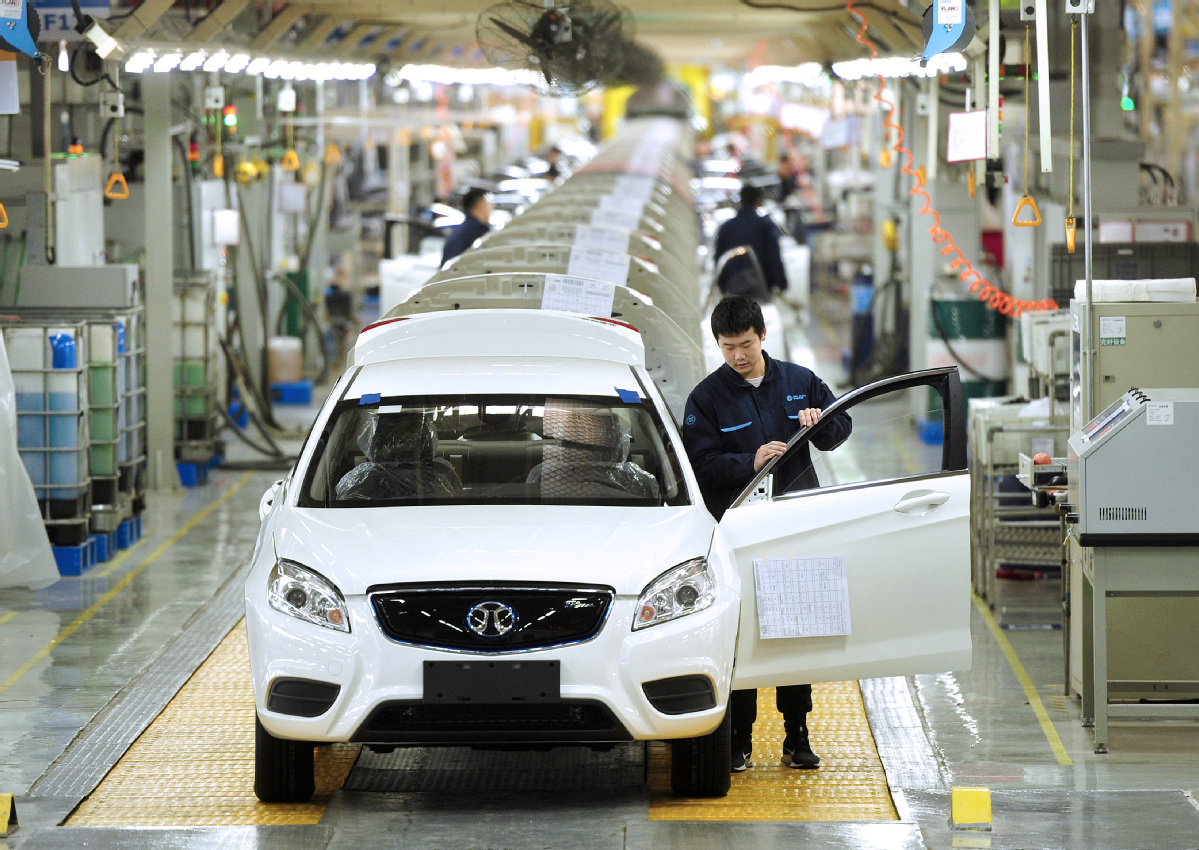 Aided by foreign firms, industry strengthens China's efforts for clean, safe climate
Carbon emissions are essentially an energy issue-that insight from Olivier Blum, chief strategy and sustainability officer of French multinational Schneider Electric SA, encapsulates industry's considered and creative response to China's declared twin pursuits of peak carbon emissions by 2030 and carbon neutrality by 2060.
Besides Schneider Electric, German industrial giant Robert Bosch GmbH, Swiss industrial conglomerate ABB Group and French tiremaker Michelin Group are among the big-ticket foreign corporate names driving radical change in the way businesses in China align with the nation's commitment to tackle climate change.
Digital solutions, green electricity, energy efficiency, new carbon management technologies, strengthened innovation, reduced use of water and energy, waste reduction, and even business diversification are among the host of strategies and measures that Chinese and foreign corporates are embracing and employing to bolster China's carbon goals.
And they are doing so without entertaining any second thoughts on the level of investments required nor with an eye on potential monetary returns on such investments.
For instance, Schneider Electric has 23 plants in China. The task of turning them all into green factories would require tons of cash. But Schneider has pledged it will get the job done, no matter what, said Blum.
For, China's carbon neutrality commitment has already brought positive impacts on various aspects in both China and the rest of the world, he said.
The country's twin carbon goals have pushed both Chinese and foreign companies, including Schneider, to accelerate their pace of adopting more digital solutions and green electricity.
For instance, much of Schneider's power in China is already generated by wind turbines and solar panels.
Dealing with carbon emissions requires imaginative solutions, he said. Digital technology needs to be used throughout the whole life cycle of energy to improve energy efficiency, especially in high-emission industries like power generation, power transmission and distribution, manufacturing, construction, steel and petrochemicals.
Schneider has been able to convert 13 of its 23 manufacturing facilities in China into green factories already, and has received recognition of the Ministry of Industry and Information Technology.
There was a time when only 2 percent of its operations were powered by renewable electricity. Now, the figure has surged to as high as 80 percent. The company's next target is to achieve 90 percent soon, Blum said.
Schneider, he said, draws encouragement from China, an important contributor to efforts to make countries adopt the Paris Agreement and an active participant in its implementation. The nation has rolled out a series of policies to tackle climate change since September last year.