Vaccination of older people, those with chronic disease, begins
Share - WeChat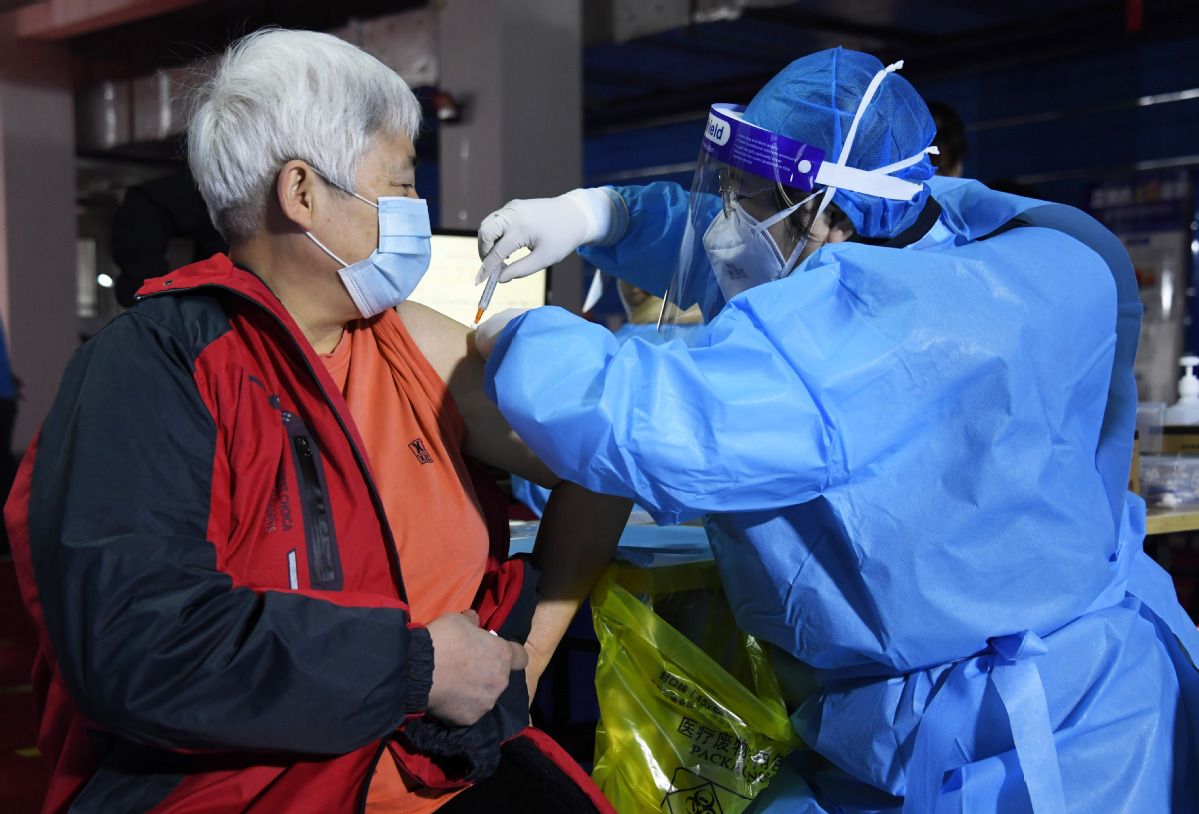 China will actively and prudently advance COVID-19 vaccination of people over 60 and those who have chronic disease based on the effectiveness of its mass vaccination campaign, a senior health official said.
Beijing and Shanghai have started vaccinating people over 60 who are in good health and those who have chronic disease, Wu Liangyou, an official at the National Health Commission said on Sunday at a news conference.
Zhang Yuntao, vice-president of China National Biotech Group, a subsidiary of pharmaceutical giant Sinopharm, said the company will start consultation with the National Medical Products Administration and vaccination of people aged between 3 and 17 is expected to start soon.
The company started Phase I and II clinical vaccination trials of people in the age group in Central China's Henan province last year, Zhang said.
The trials have shown that the vaccine's safety in the age group has met expectations and data on the effectiveness has been obtained.
Wang Huaqing, chief vaccination planning expert at the Chinese Center for Disease Control and Prevention, said still there is not comprehensive Phase-III clinical trial data on vaccination of people under 18, and the data will be obtained as the clinical trials progress.
The country has considered vaccinating people under 18, including newborn babies, and it will continue to improve its vaccination plan based on the epidemic situation and the clinical trial data, he said.