Grassland degradation a factor behind sandstorm
Share - WeChat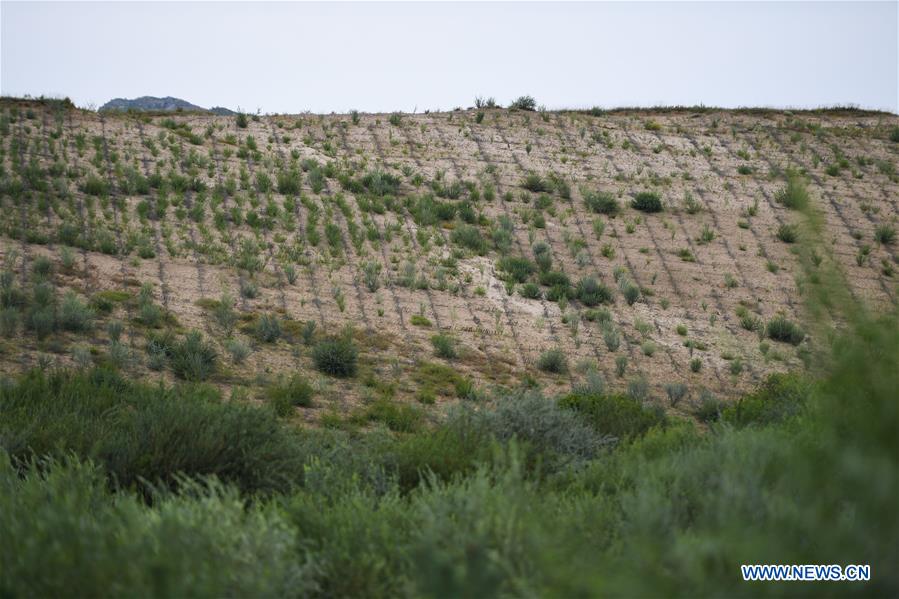 Editor's note: The following is an opinion article written by Zhou Muzhi, head of Cloud River Urban Research Institute.
From March 14 to 15, northern China was hit by the worst sandstorm in a decade. Beijing was shrouded in sick brown dust on March 15, as levels of PM10 surged to 2,153 micrograms per cubic meter. The severe air pollution sparked a heated debate.
The sandstorm swept across 13 provinces, municipalities and autonomous regions across China, including Xinjiang, Qinghai, Inner Mongolia, Gansu, Ningxia, Shaanxi, Shanxi, Hebei, Beijing, Tianjin, Liaoning, Jilin, and Heilongjiang, affecting more than 120 million people.
What caused such a massive sandstorm? The meteorological authorities concluded it was the rising temperatures, decreased rainfall, and gusty winds in Mongolia and northwestern China that provided thermal and dynamic conditions for the formation of the sandstorm. In fact, another major environmental factor causing the sandstorm is grassland degradation, and even desertification.
The massive sandstorm was considered to start from Mongolia. Many experts blamed farming and overgrazing for the accelerated desertification of Mongolia's grasslands. Grasslands perform functions of preventing winds, fixing sand, purifying air, absorbing CO2, adjusting climate and conserving water source, and play an important role in improving human living environment. Improper exploitation has wreaked havoc on grasslands. There is a global consensus on the recognition of the importance of grasslands and crises.
Distribution, and increase and decrease of grasslands
What is the status quo of China's grasslands? According to the satellite remote sensing data of grassland areas, provided by Cloud River Urban Research Institute's latest "China Integrated City Index 2019," China's grassland resources feature an uneven distribution.
Specifically, Tibet, Qinghai, Inner Mongolia, and Xinjiang take the top four spots in the ranking in terms of grassland areas, accounting for 32%, 18.4%, 16.8% and 15.9% (83.1% combined) of China's total grassland resources, respectively. The top 10 provinces and autonomous regions in the ranking make up 97.9% of the country's total.
Grasslands are one of China's largest land resources, and serve as an important hub of material circulation and energy flow in the ecosystem, but they are concentrated in southwestern, northwestern and northern China.