Villages transformed by government workers
Share - WeChat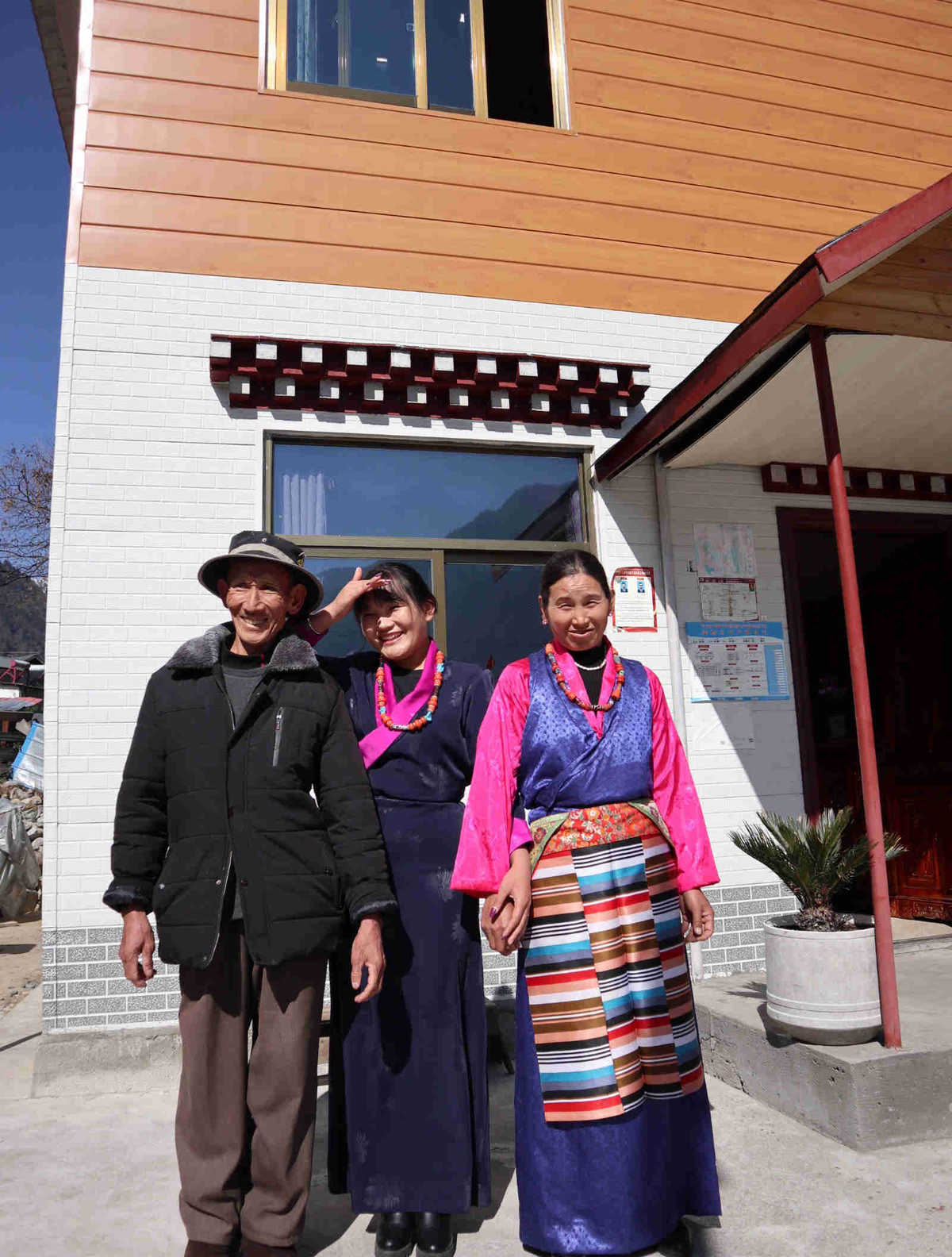 Yeshi Lhamo and other residents of Rongyul in the Tibet autonomous region are grateful for the contribution of government workers sent to their village in recent years.
Like other villages in Zayul county, Rongyul began to receive civil servants and professionals from government institutes and State-owned enterprises to work shoulder to shoulder with poor villagers in 2011.
Yeshi Lhamo said the government officials had helped students with their studies after school, provided safe drinking water and installed solar showers.
"In the past, residents had to walk to a spring to fetch water, carrying it in buckets on our backs. Now, after being blessed with running water, we have water inside our households," she said. "Some households also have solar showers, so the quality of hygiene has largely improved."
Intermediaries
Village-based government workers play a vital role in rural poverty reduction in the region, often serving as a bridge between the villagers and the government.
Hampered by remote geographical location and poor education, many village officials in rural areas are illiterate and have difficulty when it comes to understanding policies and writing applications for projects.
Most of the government workers have a college education and a good understanding of policies and often speak on behalf of the villagers.
Since 2011, more than 193,000 government workers have been dispatched to work in grassroots villages in Tibet. More than 16,000 of them have served as "first Party secretary" in the villages. Regional finance bodies give the government workers up to 200,000 yuan ($30,720) to fund different projects in the villages, according to local media.
Song Qing, head of Rongyul's government work team, said the community had received 47 workers from different governmental institutes and State-owned enterprises since 2011. He was sent by China Datang Corp last year to serve one year in the village along with two colleagues.
"The village got access to the state grid in 2018. Before that, the electricity supply was unstable, villagers often had to use a generator to get enough power," Song said.
Residents have been provided with training on how to safely use electricity, and all the electrical wiring in village households was replaced to ensure safety, he said.