Industry leaders seek TCM patent protection
Share - WeChat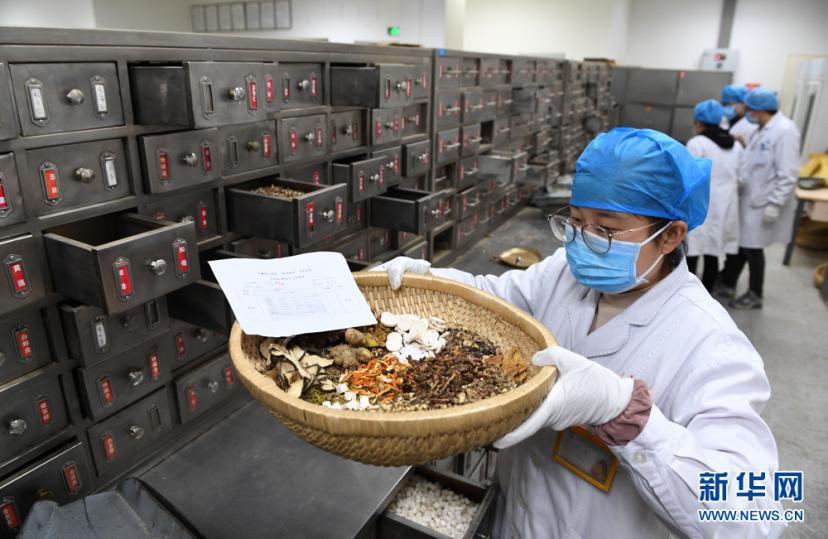 Traditional Chinese Medicine practitioners and industry leaders applauded the granting of a patent last year for Qingfei Paidu Soup, an herbal decoction that proved effective in treating COVID-19.
They have been campaigning for improved intellectual property protection for TCM prescriptions and welcomed the July 7 decision by the National Intellectual Property Administration.
The unregulated transfer of TCM drugs and formulas to overseas companies has taken a toll on the domestic industry, and China's wealth of intact TCM resources needs stronger protection, political advisers and legislators said in Beijing this month.
"Looking back, a number of foreign drug manufacturers, especially those in Southeast Asia, have taken advantage of unpatented TCM therapies to dominate the global market," said Lin Fanru, a member of the Chinese People's Political Consultative Conference National Committee, the country's top political advisory body, and chairman of healthcare company Sunhover.
"It is estimated that Japanese companies have already filed for patents on 210 prescriptions recorded in ancient TCM tomes, and some of the most popular Japanese-made medications actually stem from TCM formulas."
As the therapeutic effects of TCM products are gaining increasing recognition from global consumers — partially bolstered by their role during the COVID-19 pandemic — a deluge of foreign capital has created fresh risks for the security of TCM intellectual property, said Yang Zhengguo, a member of the CPPCC National Committee and chairman of Aierfei Biotechnology.
"Through cooperation, acquisitions or mergers with homegrown TCM companies, foreign companies are able to file for patents, rake in revenues and constrain our expansion into the global market," Yang said.
"Faced with an increasingly complex international environment, we must be vigilant against foreign investment and make sure that core and strategic TCM resources will be held firmly in the hands of homegrown enterprises."
Industry insiders have called for the ramping up of legislative efforts to rein in the theft and misuse of significant TCM resources, including herbal remedies, processing technologies and special ingredients such as ephedra plants.
Yang said the inherent characteristics of TCM meant it was not easy to apply existing patent regulations.
"TCM remedies are often a complex mix of ingredients with mechanisms that are hard to explain," he said. "They are passed down through generations and rooted in traditions, while making incremental improvements over time."
That meant new legislation is needed that specifically accommodates the features of TCM knowledge and production, he added.
Ma Yide, an intellectual property professor at Zhongnan University of Economics and Law in Wuhan, Hubei province, said protection strategies included the filing of patent applications for TCM prescriptions composed of a variety of roots and herbs, and seeking trade secrets protection for TCM processing technologies — "how they are brewed and decocted … just as Coca-Cola keeps its formula a secret".
Li Yanping, a deputy to the National People's Congress, China's top legislature, and vice-president of the Chongqing Traditional Chinese Medicine Hospital, said international patent application filings via the World Intellectual Property Organization's Patent Cooperation Treaty need to be increased to prevent the misuse and illegal possession of TCM assets overseas.
"It is impossible to achieve effective protection without taking into consideration the risks brought by foreign competitors," she said.
Yang said that in addition to boosting intellectual property protection, more efforts should be devoted to developing TCM industries with high added value and ramping up the sector's research capacity.