Bay Area enterprises give youth a chance
Share - WeChat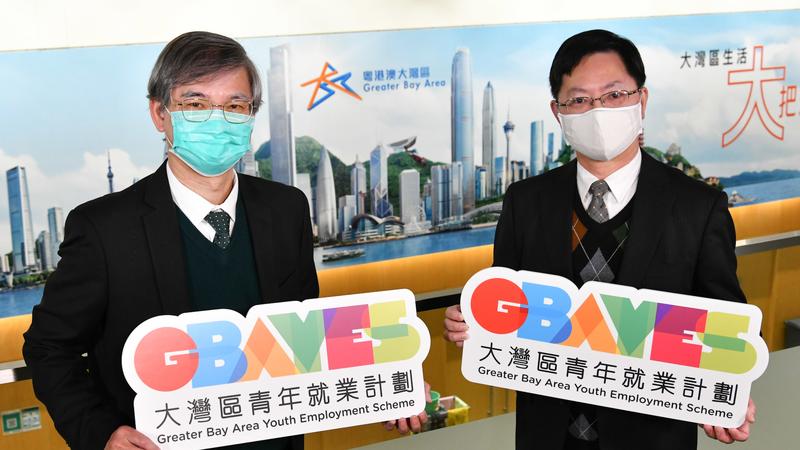 Cross-border enterprises and associations, yearning to join the Greater Bay Area Youth Employment Scheme, have offered an array of new positions for Hong Kong youths.
The Hong Kong Special Administrative Region Government launched the program in January with about 2,000 jobs up for grabs for young people in the nine Bay Area cities in Guangdong province on the Chinese mainland.
The SAR government will grant every company a monthly allowance of HK$10,000 (US$1,288) for each graduate they hire for up to 18 months.
Hong Kong enterprises and associations have shown strong support for the plan.
The Hong Kong General Chamber of Commerce says its members, including banking giant HSBC, have pledged more than 400 job openings. HSBC has offered up to 100 jobs at its various departments.
Lin Yuhua, assistant president and general manager of human resources at Yuzhou Group — a Hong Kong-listed property developer — says they started an online job fair with Hong Kong Polytechnic University last month, attracting about 50 students.
She says the company plans to continue the project with other educational institutions, including the University of Hong Kong and the Hong Kong University of Science and Technology.
"Hong Kong talent is our major target in campus recruitment plans each year, but our communication with local educational institutions this year has been affected by the pandemic," says Lin.
"The jobs program has created a new link between us and Hong Kong talents, giving strong impetus to the company's growth."
She calls for the program to be strengthened to provide more information about the mainland's economic and business development, growth potential and culture to help Hong Kong youths adapt to their life and work on the mainland.
Swire Pacific has also offered positions like project executive, assistant officer, plant operation assistant, software engineer and digital innovation specialist with companies under the group's umbrella, including Cathay Pacific, Swire Properties, Swire Coca-Cola and Swire Foods in Guangdong province.
"The Greater Bay Area Youth Employment Scheme is aligned with Swire's longstanding tradition of developing young talent. We hope to continue helping the government in nurturing local talent and giving them exposure and work experience on the mainland," says James Tong, director of public affairs at Swire Pacific.
Despite the pandemic, the mainland economy has been booming and the market is showing promising prospects for growth.
Tong believes the Bay Area will keep generating business opportunities to provide jobs and create economic benefits for Hong Kong.