Soccer outpost transformed into powerhouse
Share - WeChat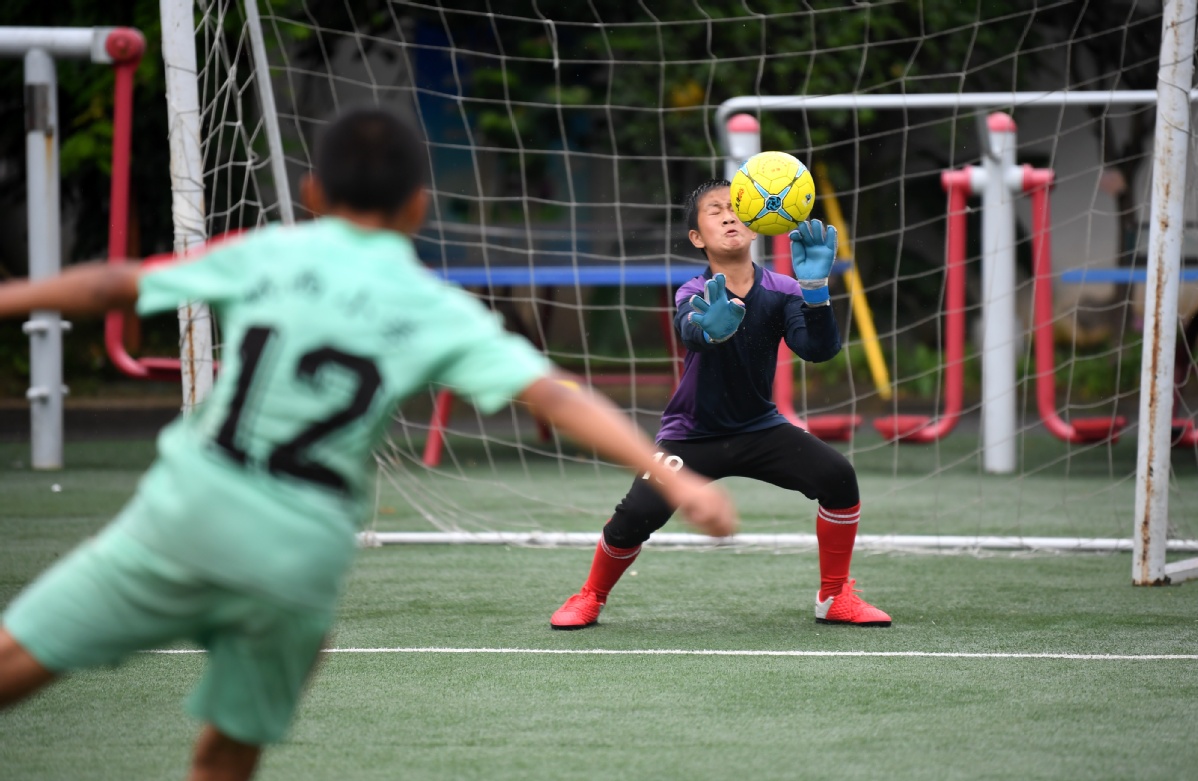 XI'AN-Tucked in a narrow valley between mountains, the remote county of Zhidan was one of the poorest parts of China when United States journalist Edgar Snow ventured across the Loess Plateau in the country's northwest in 1936.
Today, although still less developed than coastal regions, Zhidan in Shaanxi province is well-known nationwide for its success in grassroots soccer development.
When China qualified for the FIFA World Cup for the first and only time 20 years ago, just 60 people played soccer on the dusty grounds of Zhidan. Today, that number has risen to 6,000, and 32 artificial turf pitches have been built in the county, which is home to 160,000 people.
All these achievements could not have been made without Ding Changbao, president of the Zhidan Football Association. With his help, 246 students from rural Zhidan have signed with professional clubs or are playing for university teams, leading to some parents dubbing him "Ding the good man".
To achieve what he has today, Ding started with a much bigger dream-to establish a soccer club as great as the Spanish giant Real Madrid on the Loess Plateau.
"China's embarrassing exit from the 2002 FIFA World Cup after losing all three matches in the group stage was a shock to me. I wanted to help China become strong in the soccer world," Ding said.
His dream was clouded early on. Ding started his club in 2003 and it played provincial competitions with scant success on the field.
"Only around 60 people played soccer in the entire county, and half of them were children," said Ding, reasoning that's why their results were poor.