Enterprises probed in pollution complaint
Share - WeChat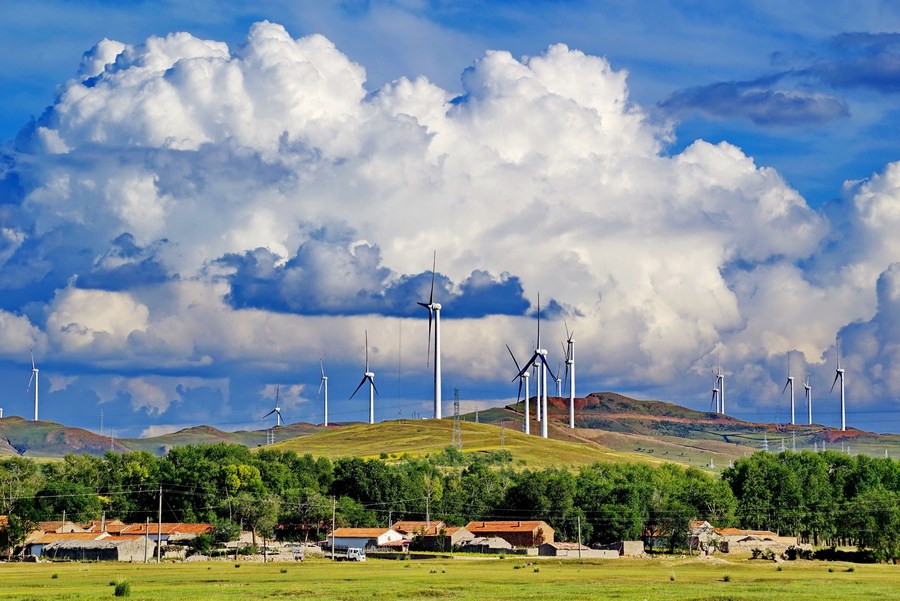 The government of Tangshan, Hebei province, has set up a combined investigative team to further look into iron and steel enterprises that had been found to have violated environmental protection laws and regulations, the city government said in a microblog post on its Weibo account on Saturday.
"We urge environmental protection and public security departments to punish the enterprises, under the guidance of the Ministry of Ecology and Environment, showing zero tolerance," the government said in the post.
"We will also take this opportunity to increase supervision and enforcement to ensure that enterprises reduce emissions on heavily polluted days and that the air quality continues to improve," it added.
The city government made the announcement after an inspection team led by Huang Runqiu, minister of ecology and environment, made an unexpected visit to the city on Thursday and found that at least four iron and steel enterprises had not reduced pollutant discharges on heavily polluted days.
The inspection team found that the enterprises also fabricated or deleted information on production records.
The four enterprises are HBIS Group Tangsteel Co, Jinma Steel Group, Tangshan Chunxing Special Steel Co Ltd and Tangshan Donghua Iron and Steel Co Ltd.
Violations of the environmental protection law, especially regarding deception, should be investigated and dealt with in accordance with the law with zero tolerance, suspects should be handed over to public security departments and people involved should be held accountable, Huang said during the inspection.
He added that the situation for air pollution prevention and control is still challenging and emission reduction measures on heavily polluted days must be strictly implemented.
So far, the four enterprises involved have received administrative punishment. Their pollutant discharge permits have been suspended and people in charge of the enterprises have been detained.
Liu Haichun, general manager of the HBIS Group Tangsteel Co, was being detained for 15 days, the TV station in Tangshan's Guye district reported.
Liu was found to have violated the Environmental Protection Law by ordering the production and pollutant discharges to continue even after the company's emission permit expired, the TV news report said on Thursday.
Li Guifu, vice-mayor of Tangshan, said at a government conference Saturday night that emergency measures responding to heavily polluted weather must be resolutely implemented to help the city's air quality to quickly and comprehensively improve, the government said in a post.