Design, revamp of Hong Kong electoral system purely China's internal affairs: official
Share - WeChat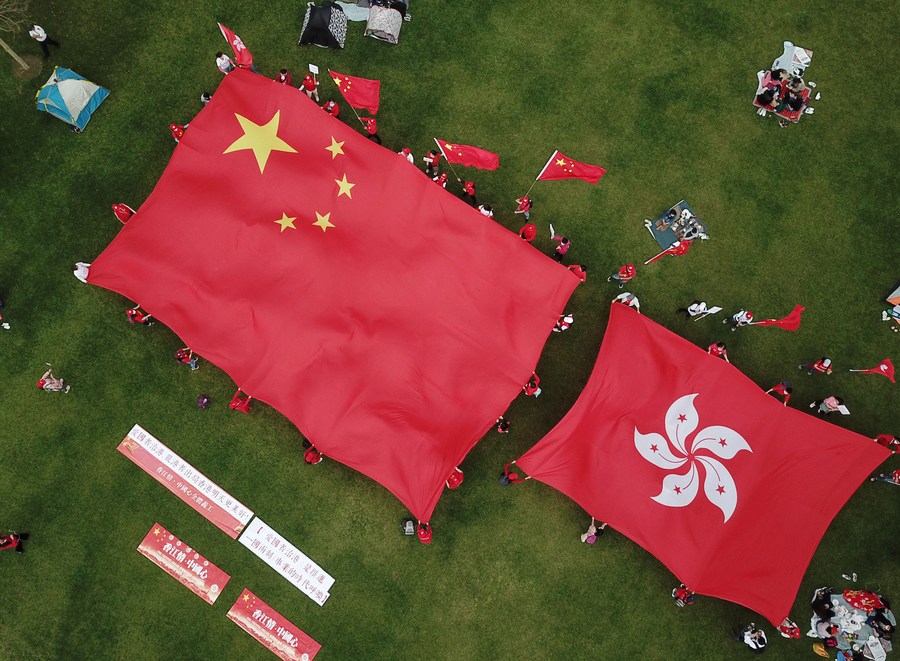 BEIJING - The design and improvement of the electoral system in the Hong Kong Special Administrative Region (HKSAR) are purely China's internal affairs that allow no carping comments from any foreign country, a senior Chinese government official said Friday.
Zhang Xiaoming, deputy director of the Hong Kong and Macao Affairs Office of the State Council, made the remarks when asked about China's reaction to possible sanctions threatened by some Western countries including the United States.
The United States has strict laws and regulations to prevent foreign interference in its elections, and the House of Representatives just recently approved a bill on the reform of US election laws.
"How can the United States modify its election laws whenever it deems necessary, yet be so neurotic about law amendments in a special administrative region of China and strike such a meddlesome posture?" said Zhang.
At the 46th session of the UN Human Rights Council, 70 countries signed a joint statement urging relevant sides to stop interfering in China's internal affairs, including those concerning Hong Kong, Zhang said.
"This fully shows that hegemony is repugnant. As for the 'big stick' of sanctions frequently wielded by the United States, it has long been despised," he said.