Medical experts call for better kidney care
Share - WeChat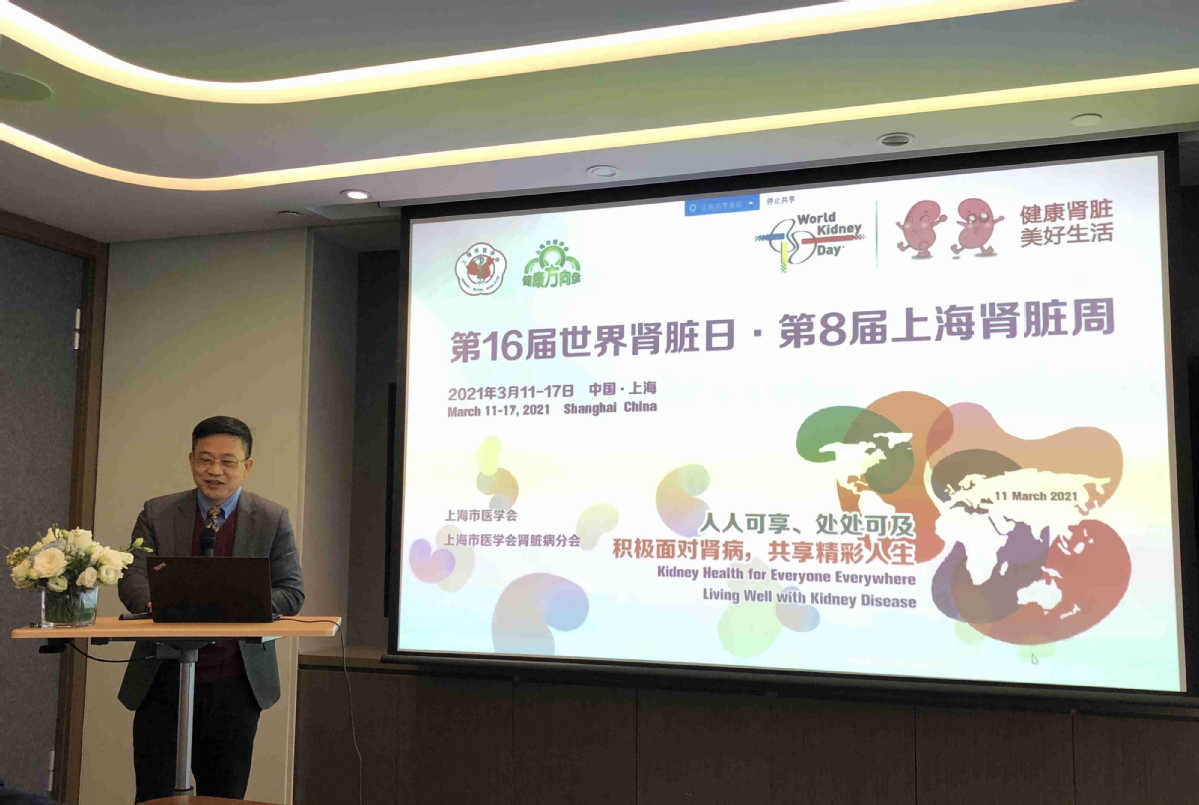 Medical experts have called for a higher awareness of chronic kidney diseases, especially the type that afflicts young and middle-aged people, ahead of World Kidney Day on March 11.
According to World Health Organization figures released in December, kidney diseases have become one of the top 10 causes of death in the world. In China, more than 150 million people suffer from chronic kidney diseases.
Among the diseases, IgA nephropathy, also known as Berger's disease, occurs when an antibody called immunoglobulin A (IgA) builds up in kidneys. It is the most common primary glomerular disease in China which can result in reduced to total loss of kidney function.
Medical experts said that the median age of Berger's disease patients is only 30, but the disease is often neglected at its initial stage. Without effective intervention, roughly one in three patients will enter the terminal stage of the diseases within one or two decades.
"There are 800,000 patients in the country who need regular renal dialysis, and the number of such patients has been increasing at a rate of more than 10 percent per year for the past few years," said Wang Niansong, director of the nephrology department of Shanghai No 6 People's Hospital.
"We strongly recommend that people, especially those with a hectic work schedule, pay more attention to kidney health," said Ni Zhaohui, director of the nephrology department of Renji Hospital Affiliated with Shanghai Jiao Tong University School of Medicine.
Shanghai-based biomedical company Everest Medicines said that an innovative oral drug that has been granted orphan drug designation for the treatment of Berger's disease by the United State Food and Drug Administration and the European Medicines Agency is currently undergoing Phase-III clinical trials in China. Trial performances have so far been good.
Wang said many doctors who specialize in treating this disease, which does not have a specific remedy in China, are looking forward to innovative therapies to improve patients' quality of life and alleviate the medical burdens of families and the society.