Net firms, govt push antitrust rules
Share - WeChat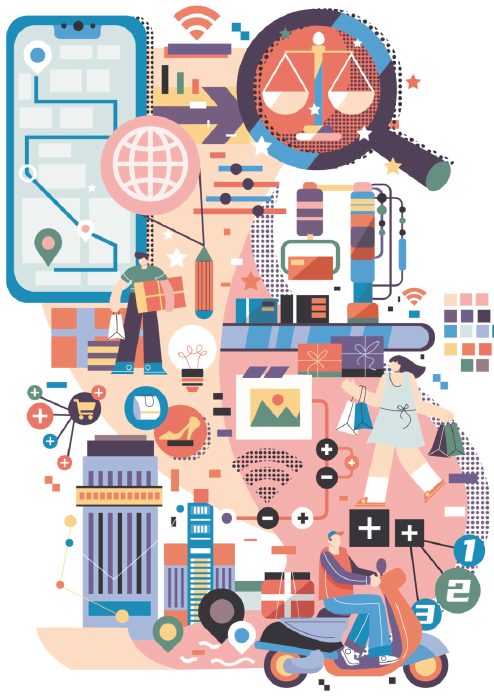 New measures set to rein in monopolistic practices in the sector. He Wei reports from Shanghai.
After a decade of expansive growth, China's internet companies are poised to take a more cautious approach.
When Premier Li Keqiang delivered the Government Work Report at the fourth session of the 13th National People's Congress on Friday, he said the government will improve the competition policy framework and the fair competition review mechanism.
It will also strengthen law enforcement in relation to monopolies and unfair competition, guard against disorderly capital expansion and strive to create a fair and impartial environment in which all market entities will be treated as equals and engage in fair competition.
Moreover, after several antitrust and anti-monopolistic rules became effective last month, the fast-growing sector is widely expected to rein in certain practices that could potentially stifle the nation's innovative edge over the long term, according to experts.
On Feb 7, the State Administration for Market Regulation released the latest anti-monopoly guidelines, thus strengthening supervision of internet companies that hold a raft of consumer data.
The regulations-preventing anticompetitive behavior such as subsidizing below-cost services, forming alliances that crowd out smaller rivals and using data and algorithms to manipulate the market-took effect immediately, according to a statement from the market regulator.
The administration also barred companies from forcing retailers to choose between the country's top internet players, a long-standing problem in the sector.
The fact that the draft guidelines became official rules just three months after their November debut illustrated the urgency of the campaign to root out monopolistic practices, experts said.
"Some internet platforms were highly innovative before they achieved a certain scale," said Huang Qunhui, director of the Institute of Economics at the Chinese Academy of Social Sciences.
"However, a company with a monopolistic position is likely to restrict competition or acquire its competitors to protect the inherent business model, thus impeding competition and innovation."
Zhu Wei, deputy director of the Communication Law Research Center at the China University of Political Science and Law, said the rules will help bigger platforms become more self-disciplined and fuel greater innovation in small and medium-sized enterprises.
The so-called platform economy, especially in the e-commerce and digital payment industries, has experienced explosive expansion in the past decade.
China is now the world's largest e-commerce market and leads the way in mobile payment on a global scale, according to multiple studies by consultancy Accenture.