Party-led progress behind China's impressive achievements
Share - WeChat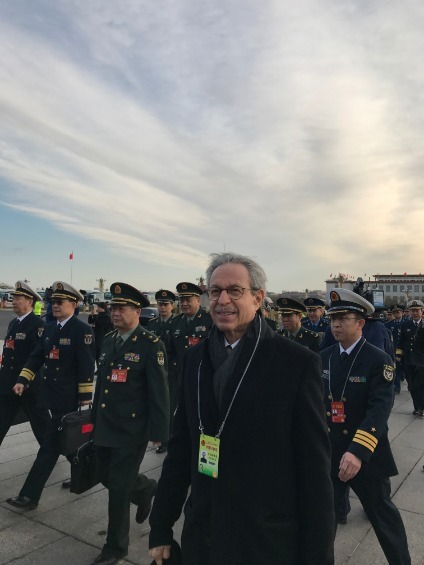 Editor's note: Many people from overseas have made contributions to China's development over the years. As China celebrates the 100th anniversary of the founding of the Communist Party of China, China Daily looks at the lives and contributions of these foreign friends from afar, who've not only witnessed but also participated in the country's transformation over the years.
Some years ago, when renowned China expert Robert Lawrence Kuhn posed a question to a senior provincial official about the living conditions of residents during a fact-finding trip tracking the country's development, the answer proved unforgettable.
"He had on the tip of his tongue the specific percentage of people in his province who were not drinking clean water at the time. It was down to the 10th of a percent and he knew the specific county where those people lived," Kuhn says.
"This exemplifies the high-level professionalism in governance that the Party system has developed."
Kuhn used the anecdote to highlight one of the major factors behind the country's developmental success under the Communist Party of China, which marks its centennial this year.
For more than three decades, with his longtime partner, Adam Zhu, Kuhn himself has worked with China's leaders and advised the Chinese government on the country's development. In December 2018, he was awarded the China Reform Friendship Medal by President Xi Jinping and Chinese leaders on the 40th anniversary of China's reform and opening-up.
Kuhn has written over 30 books on science and philosophy, finance and strategy, as well as on China, and his expertise is widely presented through international media organizations.
The public intellectual, international corporate strategist and investment banker placed China's economic development as the top achievements of the Party-led, science-based system of governance.
"China's development, primarily since the beginning of reform and opening-up in December 1978, is perhaps the most sustained developmental success story of any country on Earth," he says.
"The economic development by itself has lifted hundreds of millions of people out of poverty.
"Although socioeconomic progress is never linear, and there are always setbacks, China's long-term sustained effort reflects the long-term consistency of policy of the Party-led science-based system of governance that characterizes the Chinese system.
"Because the Party's leadership is in perpetuity, built into the Constitution, the system is very different from the one that we're used to in the West," Kuhn says.
"Of course, all political systems have trade-offs, but one benefit of China's Party-led system is that those kinds of programs that require long-term commitment can have long-term commitment. Party leadership can commit to multiple years and even to multiple decades of a policy in order to achieve the result.
"Take China's 'targeted poverty alleviation' campaign, which required about eight years to eradicate all extreme poverty by 2020-that would go well beyond the mandate of elections in other countries."