Lam pledges full cooperation on improving HK's electoral system
Share - WeChat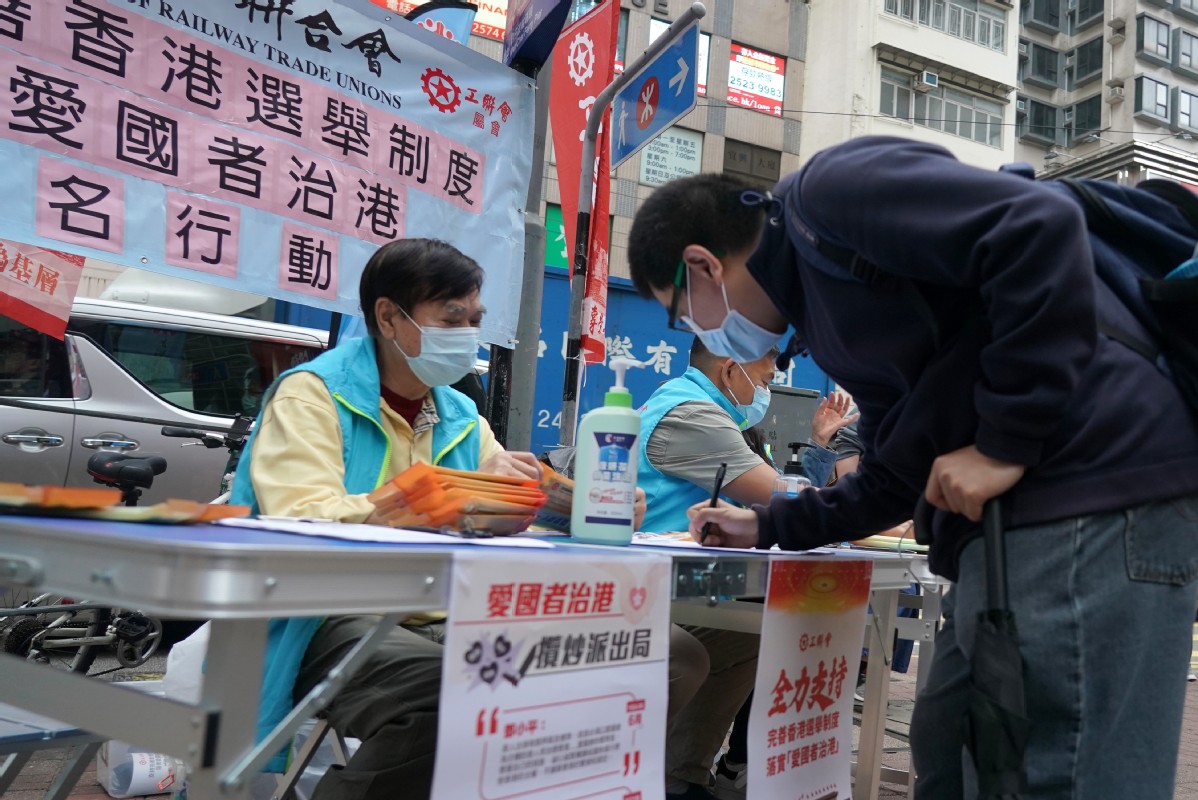 Chief Executive Carrie Lam Cheng Yuet-ngor on Monday thanked the central government for taking care of Hong Kong's electoral system defects and loopholes, a problem the city found it difficult to handle on its own.
Speaking to media after returning to Hong Kong from Beijing, Lam said this is the second time that the central government has exercised its power from the constitutional level to bail the city out of its quandary following its earlier effort to enact the National Security Law for Hong Kong.
By keeping the power to administer the SAR in the hands of patriots, "one country, two systems" can be fully and accurately implemented in the city, Lam said.
Welcoming the central government's efforts, Lam also pledged to render full cooperation to the central government on improving the city's electoral system.
The cooperation will come in three phases, Lam said. First, the SAR government will roll out comprehensive program to explain the necessity, imperativeness and process of law amendment to the public. Then it will collect views on the local law amendment from different sectors. And last, it will start local legislation, she said.
On Friday, the nation's top legislature National People's Congress began to deliberate a draft decision on improving Hong Kong's electoral system. It will be conducted in a two-step approach, namely, the NPC will make a decision first and its Standing Committee will amend Annex I and II of Hong Kong SAR's Basic Law.
Lam said after that, the SAR will apply the amendment locally by way of legislation.
There's no international standard for the electoral system, Lam said.
Promoting democracy should be based on the actual situation of different countries and regions, Lam said. In Hong Kong's case, it should be based in accordance with the requirement of the "one country, two systems" principle, as there will be no stability and prosperity if "one country, two systems" is not ensured, she added.
As there's a pressing need to complete local legislation on improving the city's electoral system as soon as possible, Lam said there's no time to launch a thorough public consultation to collect views, but the government earlier had listened to and collected residents' relevant views on the matter.
She stressed that the improvements are not directed at benefiting any individuals, but to ensure the power to administer the region is in the hands of patriots, to safeguard the city's constitutional order under the Basic Law and its long-term prosperity and stability.