In boundless universe springs hopes eternal
Share - WeChat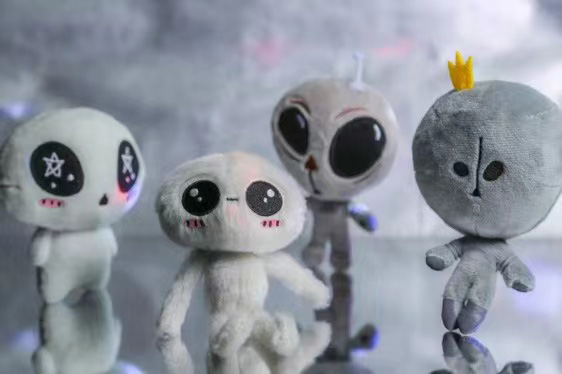 "They naturally associate Spring Festival with family and their own traditional festivals."
As non-Chinese writers talk about love, reunion and family, domestic writers focused more on social phenomena in China. Han Song focused on the problems with China's countrywide toilet renovations, Luo Lingzuo on the problem of aging, Zhou Wen on over-dependence on apps, and Su Wanwen on star-chasing.
Su has been observing star-chasing for her fiction creation.
"I noticed that there are female fans older than 50 among the fans. They have decent jobs, their children have grown up, but they had little to communicate with their husbands. So chasing stars not only allows them to release their emotions, but also brings new friends."
This year's gala got her thinking of rejuvenation, she says.
"By chasing stars, these middle-aged starstrucks' need for love revives inside their hearts, which I think is related to the theme," Su says, explaining her inspiration for the story Zhuque in Silver.
It tells of the life of a middle-aged woman and the change brought about by chasing stars.
"It's a topic rarely seen in science fiction, but in reality, either star-chasing or women's mental needs is talked about a lot in China, so I think it's a good topic to write about."
In addition to text, this year's Science Fiction New Year Gala included the vocal form of podcasts, which featured writers who took part in the past five galas, and Future Affairs Administration editors who talked about stories behind the scenes. Guests on the podcasts read stories in their dialects or discussed food and customs in their hometowns.
On Feb 10, two days before Spring Festival, the Tianwen 1 robotic probe entered Martian orbit, becoming the first Chinese spacecraft to reach Mars. The previous day Ji and a researcher at Beijing Planetarium, Zhu Jin, talked on air about human exploration of outer space.
On the social media service Weibo, Science Fiction New Year Gala as a topic has been viewed 40 million times more than last year. Stickers of little green men were also popular on WeChat, being downloaded more than 68,000 times. The sci-fi gala as a column has also been run on an online training platform targeted at primary and middle school students.
"China's sci-fi fans are generally young, and now more younger people read sci-fi, which gives more hope to Chinese science fiction," Ji says.
As China's science and technology advances, people start seeing sci-fi elements in their daily life such as the landing of the Martian probe, so it is natural that sci-fi writers add more local Chinese elements in their stories, Ji says.
That is also why a lot of writers in this year's sci-fi gala chose to set their stories in outer space, she says.
Most Popular