In boundless universe springs hopes eternal
Share - WeChat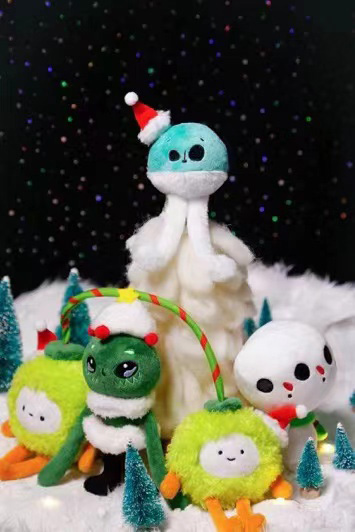 By "love", Murray says she means "probably a mixture of both a concrete and an abstract thing".
"Love can be formed in the spaces between things; we have to leave room for it.
"The broken parts of Lacuna's computing systems leave room for something else to grow after iterations upon iterations and many thousands of years. It is the coming together of two different things-Lacuna's neural network and the memories in her data storage, and the dust from the orphan planet, that create something new in the universe," she says.
"Lacuna's love is shaped by her past and her memories of her crew" after "becoming this new creature enables Lacuna to feel something she eventually recognizes as love".
Murray says that in thinking of the theme "Spring in the Universe", it occurred to her that before spring comes winter, when times are hard, cold and difficult, just like the times people all sometimes experience.
"So it made sense to me to look through a science-fiction lens at a lonely spaceship that was in the middle of its own long winter-low on power, damaged, her crew gone, all alone, drifting through space."
Like Lacuna, Murray also learned about Spring Festival through some Chinese friends and through reading.
"Spring Festival has strong ideas of reunion and family coming together, celebration and hope, which I feel is important and wonderful," Murray says.
"Then I wanted to look at what might happen as the spaceship slowly evolved and found a new purpose and life, because newness and growth are at the heart of spring. I also wanted to incorporate ideas of reunion, and to have my spaceship at the end reuniting with her evolved family who had come back to share their tales and adventures."
Stories by non-Chinese writers can be a mirror or another pair of eyes that provide another dimension for us to better understand ourselves, Ji says.
Most Popular