Talks start on draft revisions to NPC laws
Share - WeChat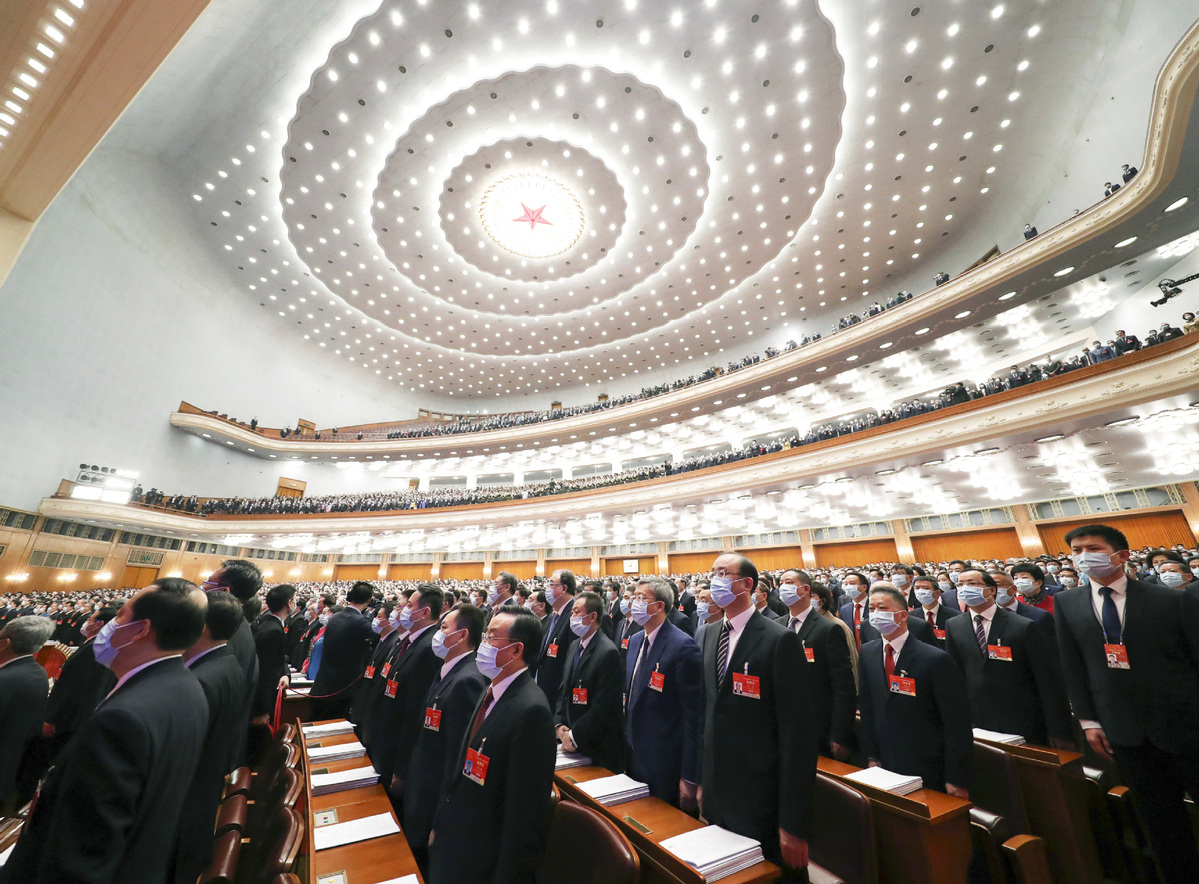 Lawmakers started deliberations on draft amendments to the organic law and procedural rules of the National People's Congress, the country's top legislature, on Friday at the annual NPC session.
"Revising the law and the rules is to meet practical needs of deepening institutional reform and promoting the modernization of China's governance system and capacity," said Wang Chen, vice-chairman of the NPC Standing Committee.
Among the revisions, some supervisory stipulations, including stipulations that members of the National Supervisory Commission can submit motions to the NPC and its standing committee, were added to the NPC organic law since the Constitution was amended in 2018.
The two legal documents have not been amended since they were enacted more than three decades ago and the revisions are made based on experiences gained and the successful practices over the past period, Wang said.
Learning from the experiences of holding the third session of the 13th NPC amid the COVID-19 outbreak last year, the draft amendment of the procedural rules added that the agenda of NPC meetings should be arranged more rationally and the efficiency and quality of the meetings should be improved. Last year's NPC session was postponed to May due to the pandemic and lasted for seven days, unlike around 10 days earlier.
Additionally, the amendments highlight the importance of deputies and urge the NPC and its standing committee not only to provide deputies with more opportunities to attend legislative work, but also to take advantage of technologies to offer conveniences for performing their duties.
The NPC Standing Committee's Legislative Affairs Commission formulated the drafts after soliciting opinion from many walks of life.
The draft amendments, as stronger guarantees for the country's highest organ of State power to exercise its duties according to law, were submitted to the NPC Standing Committee for review in August and December last year.
In general, a draft can become a law after it is revised by the NPC Standing Committee three times.