NPC deputy discusses Dunhuang culture
Share - WeChat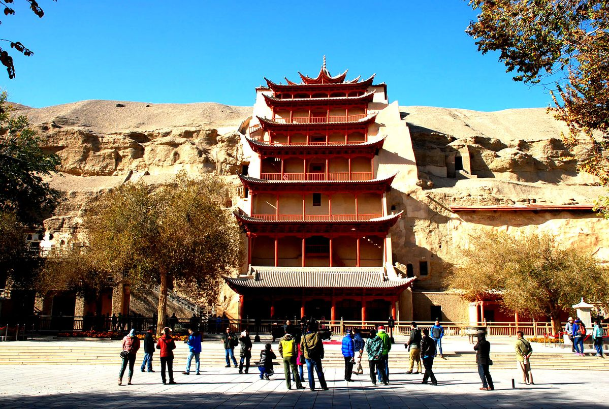 The Mogao Grottoes in Dunhuang, Gansu province are a glorious pearl on the ancient Silk Road, and a typical example of traditional Chinese culture, said Su Bomin, a deputy to the National People's Congress, in an interview during the fourth session of the 13th congress which opened on Friday in Beijing.
During President Xi Jinping's visit to Dunhuang in August 2019, he called for more efforts to carry forward the culture of this UNESCO World Heritage Site.
"We were encouraged by President Xi's words, and have spared no efforts in the protection, research and spread of Dunhuang's culture in subsequent years," said Su, who is also vice- president of Dunhuang Academy.
According to Su, they have focused on the digitization of ancient murals and sites in Dunhuang, and applied to build a national-level key laboratory on the cultural heritage on the Silk Road. Moreover, they are actively researching the value system of Dunhuang's culture, trying to understand the philosophies, human values and moral precepts contained in Dunhuang's culture and remains along the Silk Road.
"With the help of new technologies like AI and digital twin, we have promoted the spread of Dunhuang culture, enabling people to see cultural relics without entering the grottoes," Su said.
Speaking about the importance of Dunhuang's culture, Su said: "Dunhuang's culture was formed on the basis of tolerance, assimilation and adoption. It reflects China's eagerness for peace and building a community of shared future, and China's cultural confidence.
"I hope through our efforts, the world will know more about Dunhuang, which not only belongs to China, but also the whole world."