NPC deputy an e-commerce success story
Share - WeChat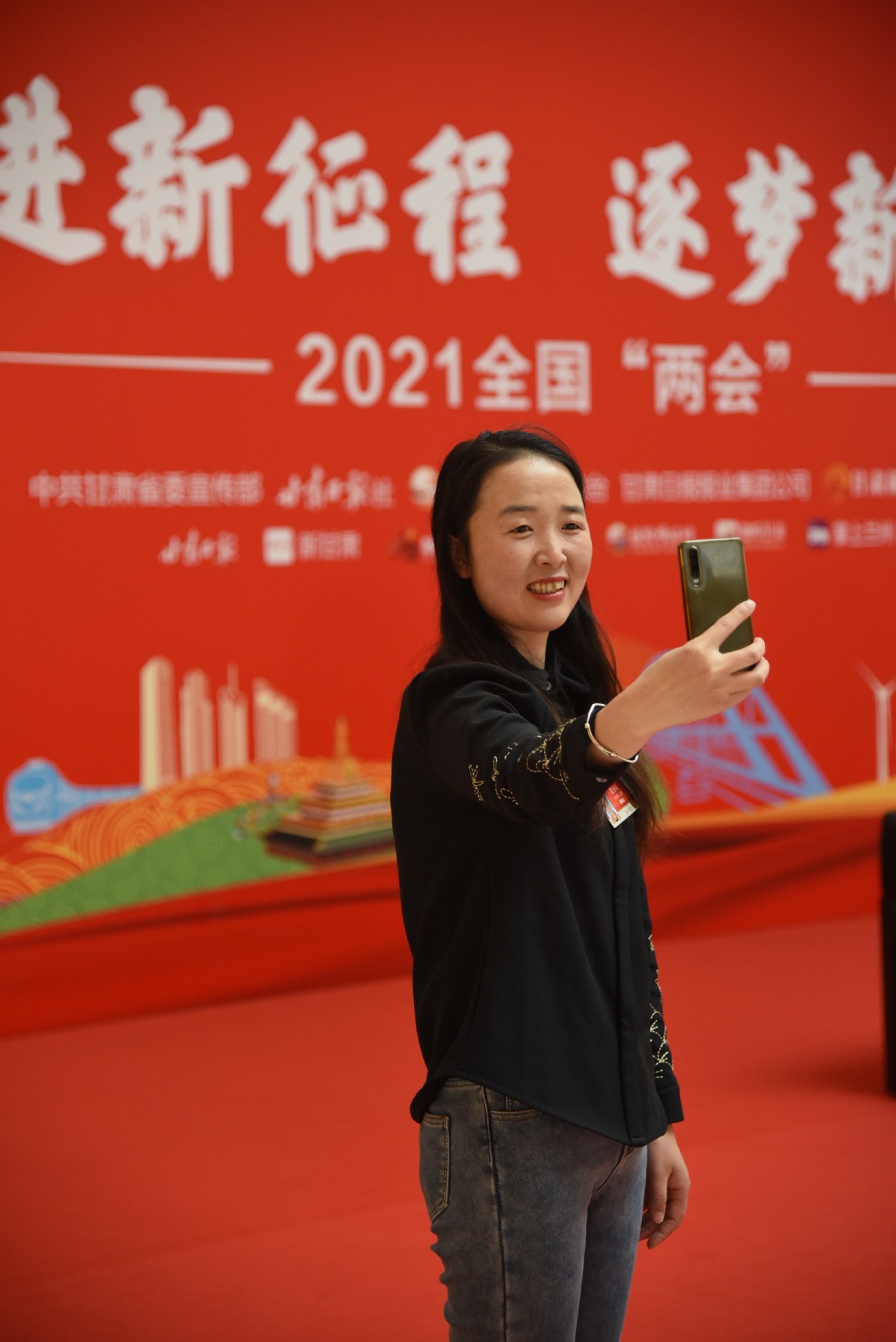 Livestreaming and e-commerce have not only changed the fortunes of Liang Qianjuan, a farmer from Gansu province, but also others in her home village.
Liang, a deputy to the National People's Congress, runs Longshan Zhuangyuan, an online store operating from a small, remote village in the city of Longnan. The store sells local agricultural products, such as dried long beans, honey, olive oil, almonds and eggs, to customers across the country.
The 35-year-old returned to her hometown in 2013 after being a migrant worker in Guangdong province for more than a decade.
After receiving training on running an e-commerce store offered by the local government, she opened the first online store in her village that year.
Although the store's profits were only several thousand yuan in the first year, they increased quickly in subsequent years, she said.
Last year, Liang started to sell local products on popular Chinese short video platform Kuaishou to help expand her business.
She has more than 400,000 followers on Kuaishou, and the sales volume of her store has reached more than 5 million yuan ($773,000).
Due to the expansion of her online sales, she now has 300 local farmers supplying products to her and their average yearly income has increased by 800 yuan, she said.
Her success has also encouraged local people, and there are now thousands of livestreaming hosts selling local products online in her county, Liang said.
As an NPC deputy, her suggestions to this year's two sessions mainly focus on improving logistical infrastructure in rural areas and the standardization and branding of local agricultural products.
"We hope the sales volume of our store can double the amount of last year," she said. "It's not an easy task, but we will work hard to achieve it."