What does Benny Tai's illegal 'primary election' bring to Hong Kong
Share - WeChat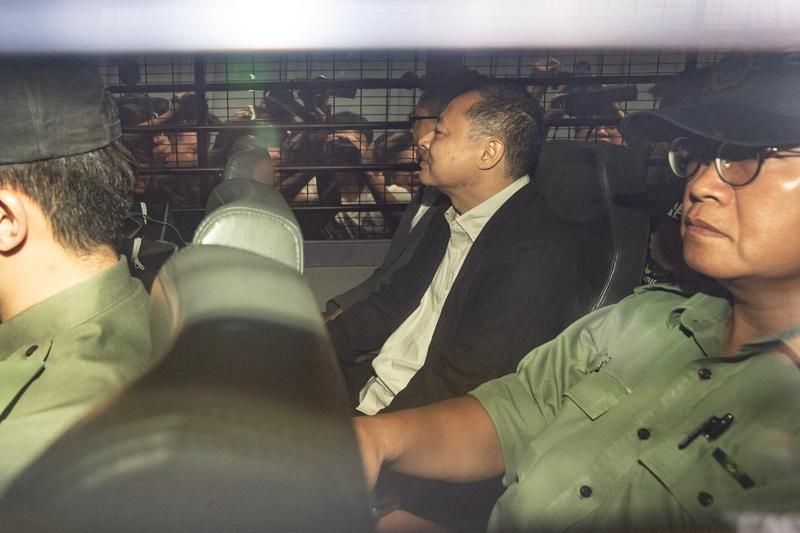 HONG KONG -- Benny Tai Yiu-ting and other 46 instigators of Hong Kong unrest charged with "conspiring to subvert state power" appeared in court on Monday. The following elaborates on Tai's political manipulation, including the so-called "primary election," over the past years.
During the election of the sixth-term Legislative Council (LegCo) in 2016, Tai launched "Operation ThunderGo" to disrupt the election with "coordinated candidacy" and other political tricks. In 2019, he initiated "Project Storm" to help radicals to seize many seats in the District Councils (DCs) and incited rioters to harass pro-establishment candidates.
In 2020, Tai organized the illegal "primary election" named "35-plus" to rig the election of the seventh-term Legislative Council. He plotted to manipulate public opinion and assist candidates advocating "mutual destruction" to grab more than half of seats in the LegCo.
If successful, they would indiscriminately veto all major bills of the Hong Kong Special Administrative Region (HKSAR) government to paralyze the executive authorities and force the HKSAR chief executive to step down. Under the plot, the Hong Kong society would be brought to a complete standstill and foreign countries would impose sanctions against Hong Kong.
Tai, a so-called "scholar", repeatedly rigged elections by taking advantage of institutional loopholes.
With his assistance, anti-China disruptors entering Hong Kong's power structure spread extremist ideas including "Hong Kong independence", resisted the jurisdiction of the central authorities, and maliciously obstructed the government work.
Ng Chau-pei, president of the Hong Kong Federation of Trade Unions, said the opposition lawmakers' repeated filibuster caused a backlog of bills concerning people's livelihood, and DC opposition members ignored the voice of local residents and blatantly opposed the national security law in Hong Kong.
Tai's plots have imposed a threat to Hong Kong's stability, "one country, two systems", and the national sovereignty, security and development interests.
According to Hong Kong media, Tai had close contact with some anti-China politicians in western countries and received funding from external forces under the name of academic exchange. The ultimate goal of his plots is to turn Hong Kong into a stronghold to subvert the state power and a pawn to contain China's development.
Chu Kar-kin, a member of the Chinese Association of Hong Kong and Macao Studies, warned that if Tai succeeded, Hong Kong's status as a global financial, shipping and trade center would be put in peril and people's peaceful lives would be ruined.
Fortunately, Hong Kong people have seen through Tai's plots. The University of Hong Kong dismissed Tai last July. Tai and other defendants charged with "conspiring to subvert state power" are standing trial.
The wanton moves of Tai over the past years showed that the principle of "patriots governing Hong Kong" has not been comprehensively implemented in Hong Kong.
Improving related systems, especially the electoral system, is the most critical and urgent task for implementing the principle of "patriots governing Hong Kong" and the jurisdiction of Hong Kong must be in the hands of patriots, said Xia Baolong, vice chairman of the National Committee of the Chinese People's Political Consultative Conference and head of the Hong Kong and Macao Affairs Office of the State Council.
LegCo member Lo Wai-kwok urged prompt efforts to prevent elections from being used as a tool of anti-China disruptors to wage a "color revolution".
Echoing Lo, Woo Kim-kong, chairman of Woo Leung Lee Jewellery, called for a practical plan to ensure that members of the executive, legislative and judicial organs of the HKSAR and chiefs of its major statutory bodies must be genuine patriots.
Observers believe that as long as "patriots governing Hong Kong" is strictly implemented and related loopholes are fixed, the implementation of "one country, two systems" in Hong Kong will be more stable and make more progress in the future.