Snow in Dalian shuts schools, delays flights
Share - WeChat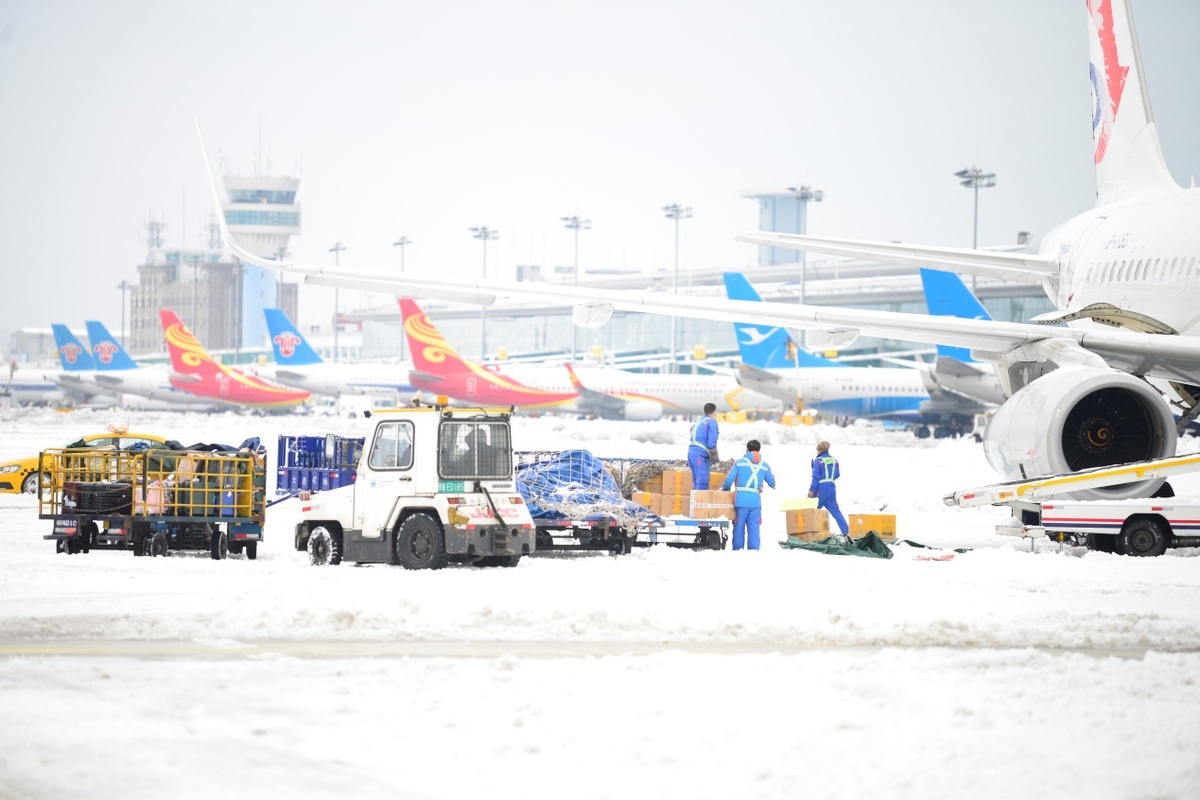 Primary and secondary students in Dalian, Liaoning province, did not go to school on Monday with the start of a new semester because of heavy snow.
The local education bureau issued an emergency notice on Sunday, telling the city's students (including vocational schools and kindergartens) to stay at home on Monday, based on the advice of meteorologists.
According to the Dalian observatory, rain and snow from 8 am on Sunday to 10 am on Monday brought precipitation up to 32.9 mm and snow depths of 13.6 cm to downtown Dalian. It was the heaviest snow during the same period in Dalian since 2008.
Because of the continuing snowfall, Dalian International Airport closed its runway until 11 am, leading to the cancellation of 18 flights and delays of 75 others.
The weather forecast said temperatures in Dalian will begin to rise on Tuesday, with a high of about 8 C on Wednesday.