Dig at ancient site uncovers capital of first unified state
Share - WeChat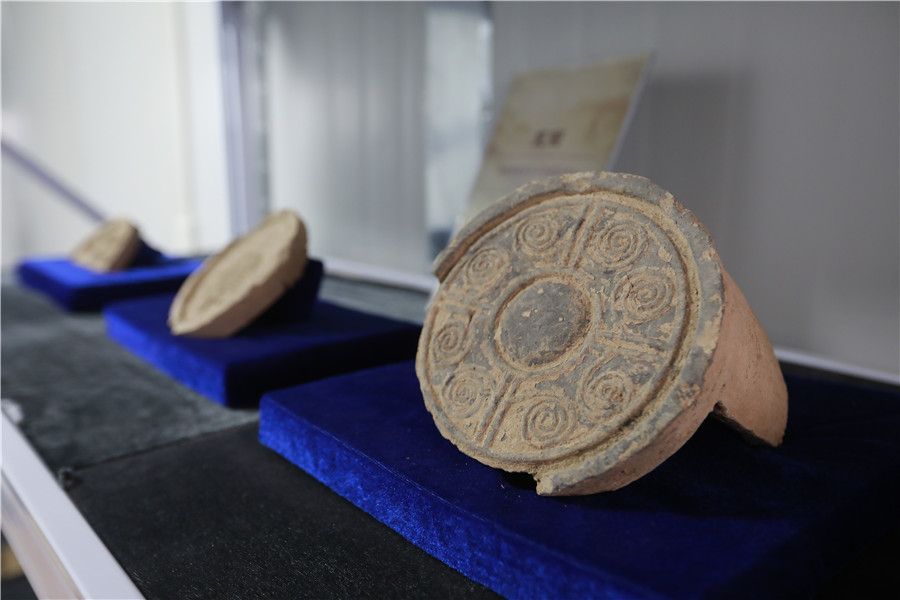 Imagination vital
Xu believes that imagination plays a key role in archaeological work, which centers on reconstructing the lives of ancient people, their births and deaths.
"We are definitely not hunting for treasures when we excavate a tomb. My work as an archaeologist is aimed at giving the ancient people a voice. It is very important to understand them through the objects we find," she said.
Zhang, the archaeologist who uncovered the object at the Xianyang site, has great enthusiasm for his work. "Most of the time we are working with bits and pieces. Searching for them is a tedious process in the eyes of outsiders," he said.
The team members have enjoyed lighter moments while excavating the site and working with cultural relics.
One afternoon last month, they were sorting tiles and fragments excavated from the site of Palace No 6, which housed the government office in the Qin Dynasty.
One of the archaeologists suddenly took a tile fragment to Zhang and asked him whether it was from the Qin or Han Dynasty (206 BC-AD 220).
Zhang took the fragment and examined it several times before confidently pronouncing, "It's a Qin eaves tile."
The team member who brought the piece to Zhang turned to a colleague and said: "See? I won. You owe me a cigarette."
Wagers involving cigarettes are often made on archaeological sites, Zhang said.
"It's like striking a balance between work and life," he said, adding that the trick of differentiating Qin eave tiles from Han ones is that the former have compact straight lines, while those of the latter are slightly wider.
At the start of an archaeological project, the excavation team works day and night in the field and is usually stationed in villages near sites.
Team members on the Xianyang dig sleep and eat at the archaeological station, which is located in Niuyang village, about 20 km from the centers of modern-day Xi'an and Xianyang.
A native of Xi'an, Zhang often drives for an hour from the city's downtown area to the station, where he stays for about a week.