Dig at ancient site uncovers capital of first unified state
Share - WeChat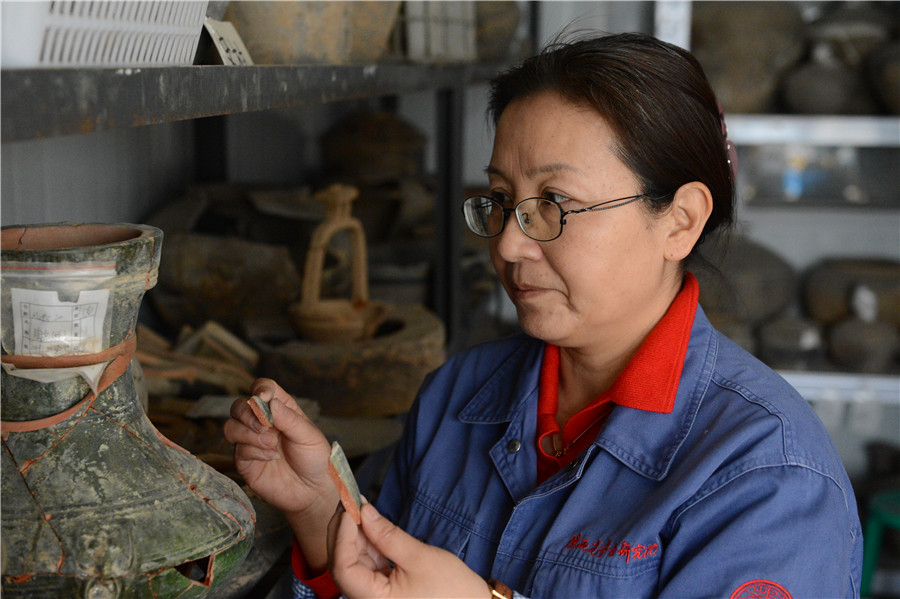 Xu Weihong, a researcher from the Shaanxi Academy of Archaeology and leader of the team excavating the Xianyang site, said that while the photo covers an area of more than 70 sq km, it only shows the northern part of the ancient city ruins.
"Xianyang was an ancient capital city irrigated by the River Wei and divided by the waterway into northern and southern areas," she said.
"The city was long and narrow, with the longer side extending north to south. At present, we are focusing our work on the northern part along the river bank."
After seven years of archaeological exploration led by Xu, the team of eight found that there were probably 47 large buildings in ancient Xianyang.
The two areas of the city were linked by a wooden bridge spanning the river.
A key building, the Epang Palace, used to stand in the unexplored southern area of the city. Xu said: "It is known as the top palace in the world. Built by the First Qin Emperor, it was a landmark for the unified state."
In 1994, UNESCO ranked relics from the palace first in terms of "scale and intactness" among those found in ancient buildings worldwide.
Xu said: "Building Epang Palace was never completed. It was always under construction."
About 700 meters north of the archaeological work station lies the No 1 palace site of Xianyang city.
Xu said that in ancient times a huge elevated platform built on impacted earth was constructed at the site to house a three-story building.
"On the first floor there were winding corridors. The second floor was home to smaller rooms, while the third floor housed the main hall of the palace, which covered more than 60 square meters. Wall tiles and washbasins have been found on the second floor," she said.
"We can see the huge scale of the palace and gain a sense of just how luxurious it was," she said.