Rural agency makes debut
Share - WeChat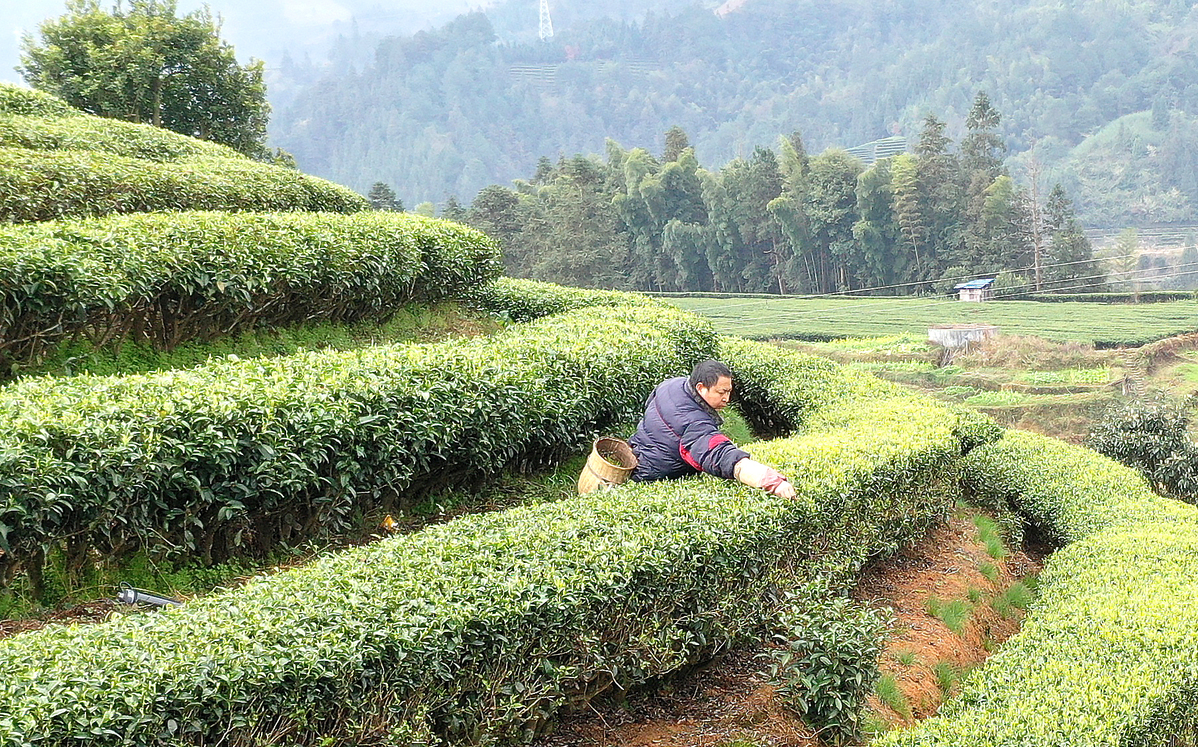 National administration tasked with overseeing revitalization of countryside
A central agency tasked with overseeing the national strategy of rural revitalization made its debut on Tuesday in an article carried by a flagship magazine of the Central Committee of the Communist Party of China.
It marks the latest development in China's rural policies, which are expected to form a crucial part of the 14th Five-Year Plan (2021-25) to be unveiled next month.
The article, headlined "The Grand Miracle in Humanity's Poverty Reduction History", was published under the name of the Party committee of the National Administration of Rural Revitalization in the latest edition of Qiushi, the CPC Central Committee's semimonthly theoretical magazine.
Little other information surrounding the newly created agency was available from official sources by press time.
The Qiushi article looked back on China's poverty relief efforts, which have intensified under President Xi Jinping, rounding up major achievements and lessons amassed during that process.
It concluded that central authorities have kept their promise to end domestic poverty over the past eight years-a baseline requirement for building China into a "moderately prosperous society in all respects "before the Party's centenary this year.
The article said that the central government has solved critical questions in the field of poverty reduction through innovations such as registering almost 100 million farmers for custom-made relief projects and sending more than 3 million competent officials to aid the battle on the ground.
In a widely shared online commentary titled "Hello, National Administration of Rural Revitalization", the Sichuan Daily newspaper said the agency's creation marks a "historic shift" in rural and agricultural policies.
The administration will serve as an institutional safeguard for China's transition from poverty alleviation to rural rejuvenation, it said.
The publishing of the article by the agency has fueled discussions about its relationship with the State Council Leading Group Office of Poverty Alleviation and Development, which up till now has overseen poverty reduction work.
Created in 1986, the cross-departmental office has taken on a central role in recent years, commanding a sprawling network of financial and human resources that turbocharged poverty-curbing programs designed for far-flung rural families.
"It is just the poverty relief office in another name," one user commented on the Sina Weibo microblogging service, though the antipoverty office's title remained unchanged on its website.
"Which ministry is it affiliated with? Is it the Ministry of Agricultural and Rural Affairs?" another microblogger wrote.
The Sichuan Daily commentary said it is "absolutely not just a change of name", adding that the new agency's duties are expected to be greatly expanded.
"If poverty reduction work aims to solve some of the most acute issues in rural and agricultural affairs," the commentary argued, "the rural revitalization strategy aims higher at tackling remaining issues in the sector via better routes."
China has seen its rural poverty rate decline rapidly thanks to a top-down effort to boost residents' incomes, usually through developing local industries or helping them land better-paid jobs in urban factories.
Infrastructure and public services have also expanded to formerly isolated and impoverished communities in recent years, most notably roads and bridges, safe homes, clean drinking water, compulsory education and affordable healthcare.