Traditional Chinese operas staged for Spring Festival
Share - WeChat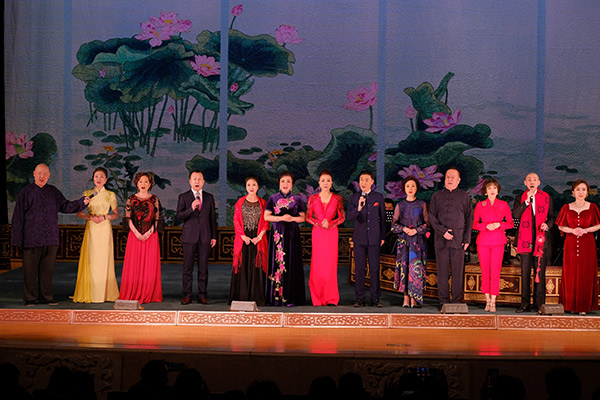 Star performers of traditional Chinese operas, such as Pingju Opera and Hebei Bangzi Opera, put on a show on Feb 13 at the Forbidden City Concert Hall in Beijing to celebrate the Spring Festival.
Headlined by artists such as Wang Rongrong, Zeng Shaojuan and Wang Hongling, the show featured programs of classic pieces as well as contemporary works.
The show was also livestreamed on major social media platforms, drawing more audiences during the festival.
The show is part of the venue's programs to mark the Lunar New Year celebration, or the Year of the Ox, which began on Feb 12.