Spring Festival Gala hotly anticipated as holiday approaches
Share - WeChat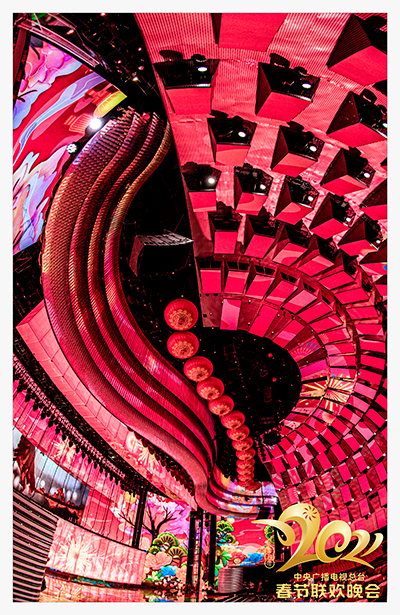 The annual Spring Festival Gala will be broadcast live on CCTV at 8 pm on Thursday (Feb 11) to celebrate the Spring Festival, the biggest traditional Chinese holiday. This year is the Year of the Ox, the second in the cycle of 12 Chinese zodiac signs.
The gala will feature a variety of performances, including singing, dancing, acrobatics, comic sketches and traditional Chinese art forms such as Peking Opera and xiangsheng (crosstalk).
The four-hour gala will also host some of the nation's most celebrated artists, pop music performers and movie stars. Through online platforms, international luminaries will also perform during the gala, including Italian tenor Andrea Bocelli and Tan Yuanyuan, principal dancer of San Francisco Ballet.
During a news conference held in the capital on Sunday, CCTV officially announced due to the coronavirus pandemic, audience capacity at the live broadcasting venue will be limited and spectators are required to wear facial masks.
According to Chen Linchun, director of this year's gala, some of the programs will revolve around issues such as the fight against the coronavirus pandemic, the 100th anniversary of the founding of the Communist Party of China, the 2022 Winter Olympics and the country's success in poverty alleviation.
"The gala is about reviewing the past year and celebrating the coming year. We've been through a tough year during the pandemic and we want to offer the audiences a gala which delivers the messages of love, hope and comfort," Chen said, adding this year's Spring Festival is special since many people are encouraged to stay where they are during the holiday to stem the spread of COVID-19.
Since 1983, watching the Spring Festival Gala has been a national tradition. The gala is widely considered an "important dish" for the New Year's Eve dinner.
As one of the most-watched shows in the country, the 2021 gala will combine the latest technology with performances, including LED displays, virtual reality and UltraHD broadcast.
For the first time, the gala will be broadcast live in 8K ultra high definition. The gala will also be livestreamed online in over 170 countries, including the United States, France, Italy and Japan.