China's Tianwen 1 probe set to reach Martian orbit
Share - WeChat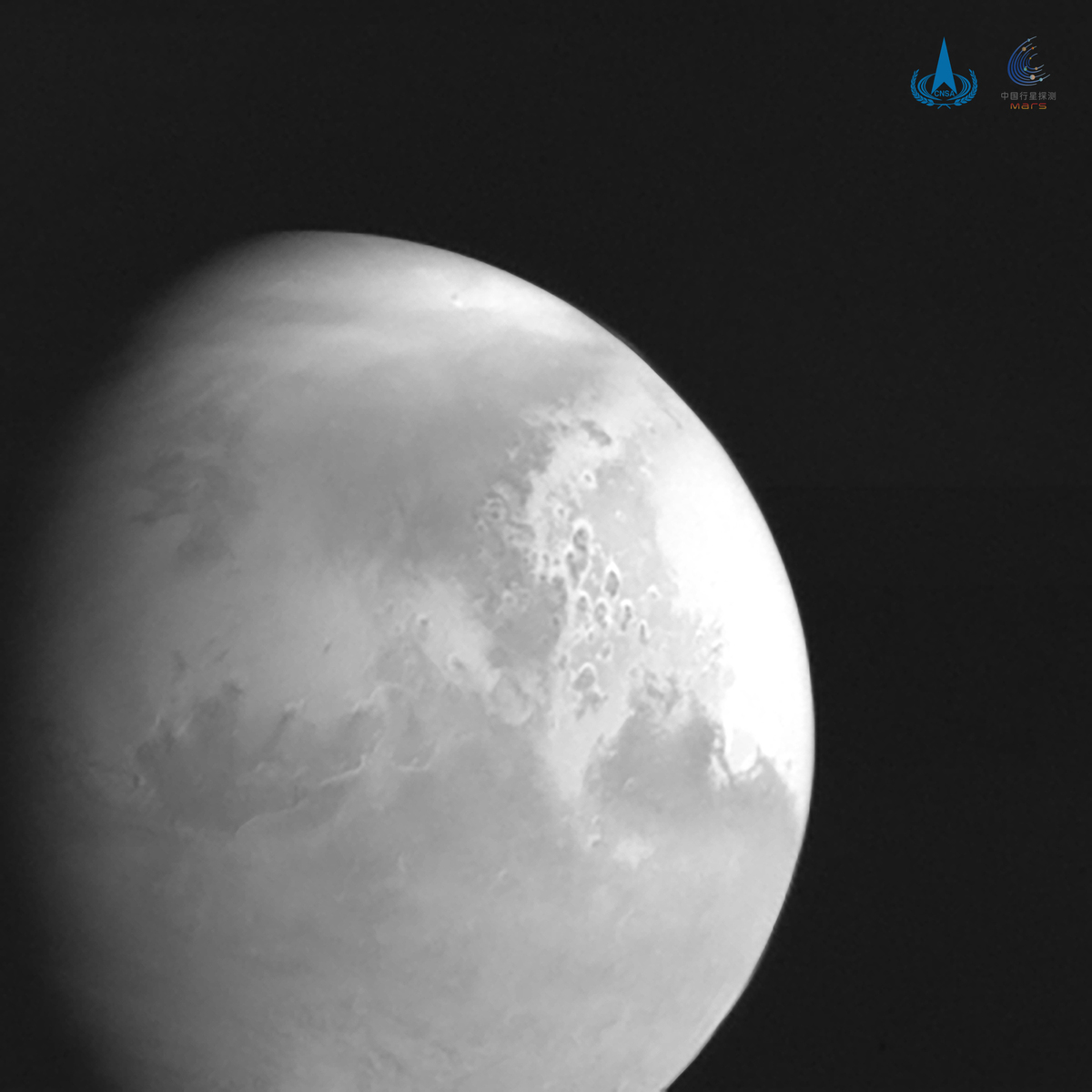 China's Tianwen 1 robotic probe is set to arrive in Mars' orbit on Wednesday after a lengthy interplanetary voyage, which will make it the first Chinese spacecraft that has reached the red planet.
The spacecraft will soon conduct a crucial "braking" operation to decelerate to help the probe be captured by Martian gravity.
One of the most important steps in the Tianwen 1 mission, the Martian orbital insertion operation is scheduled to take place one day after the United Arab Emirates' Hope probe, the first interplanetary mission by the Arab world, entered Mars' orbit on Tuesday.
Tianwen 1, the country's first independent Mars mission, was launched by a Long March 5 heavy-lift carrier rocket on July 23 from the Wenchang Space Launch Center in Hainan province, kicking off the nation's planetary exploration program.
To date, the 5-metric-ton probe, which consists of two major parts -- the orbiter and the landing capsule -- has flown for 202 days and nearly 470 million kilometers on its journey to Mars.
During its journey, the spacecraft conducted four midcourse corrections and a deep-space orbital maneuver to make sure it was always precisely aimed at Mars.
The Tianwen 1 mission's ultimate goal is to soft-land a rover around May and June on the southern part of Mars' Utopia Planitia -- a large plain within Utopia, the largest recognized impact basin in the solar system -- to conduct scientific surveys.
The space administration published on Friday a black-and-white picture of Mars taken by Tianwen 1 when the probe was about 2.2 million kilometers from the red planet, the first snapshot of the red planet from the Chinese craft.
Tianwen 1 is the world's 46th Mars exploration mission since October 1960, when the former Soviet Union launched the world's first Mars-bound spacecraft. Only 18 of those missions were successful.