Tropical garden major player in ecological outreach
Share - WeChat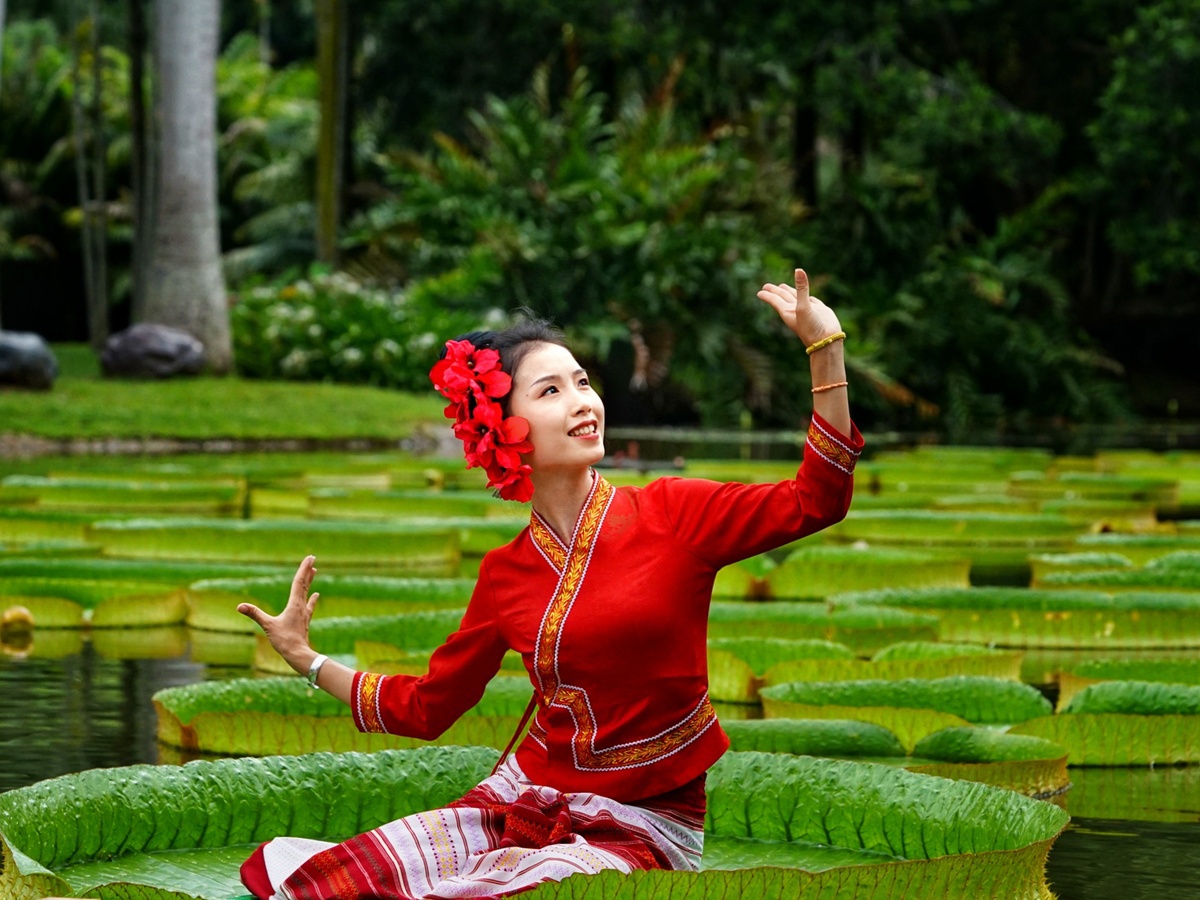 China will facilitate international cooperation on ecological protection and preservation by promoting basic research, training quality talent and expanding scientific outreach and education, experts said.
Environmental protection and tackling climate change have been listed as one of China's focal points for international cooperation and achieving green development in the coming years, Huang Runqiu, minister of ecology and environment, said during the Davos Agenda of the World Economic Forum, which concluded last month.
A key player in those efforts is the Xishuangbanna Tropical Botanical Garden of the Chinese Academy of Sciences. The garden is one of the academy's premier institutions for international cooperation on environmental and biodiversity research.
Founded in 1959, the 11.25 square kilometer garden is located in Mengla county, Yunnan province, and is home to over 13,000 living species of plants, making it one of the biggest botanical gardens in the world.
Yang Yongping, deputy director of the garden, said a committee of international botanists in 2019 called it a "unique, ambitious and world-class research institution" given its scale, academic output and influence.
"Most botanical gardens in the world are in temperate regions, but our garden is in a tropical area," Yang said, adding that it serves as the country's most important reservoir of tropical flora and as a popular ecotourism site.
International cooperation has always been a key to the garden's success and operation, characterized by fruitful joint research and talent training, Yang said. It currently hosts around 10 scientists, 20 postdoctoral researchers and 88 students from nearly 30 countries, including Thailand, Myanmar, the United States and France.
In 2016, the CAS, in collaboration with research agencies in Myanmar and Laos, launched the Southeast Asia Biodiversity Research Institute in Naypyidaw, capital of Myanmar. The international institute is operated by the garden and aims to promote scientific research and biodiversity conservation in Southeast Asian countries.
From 2015 to 2020, the Southeast Asia Biodiversity Research Institute discovered 735 new species in Southeast Asia. Ye Lwin Aung, an orchid expert from Myanmar who was trained in China, discovered three new species of orchid in his home country.
Alice Hughes, a British researcher at the Xishuangbanna Tropical Botanical Garden, said the world is losing biodiversity at a rate higher than in millions of years.
"So developing methods to conserve biodiversity is crucially important," she said.
"The majority of global resources seem to be concentrated in South America and Africa, and people seem to forget about the Asian continent, even when it is a global biodiversity hot spot that has a higher rate of biodiversity loss than other parts of the world," she said.
"China has the capacity and funding to do world-class research, and given XTBG's location, we can do work that is relevant to the region and the world and can make a real difference to regional conservation," she said. "Within the Asian tropics, there is no better place to do this type of research."
Dossa Gbadamassi, an associate professor of forest ecology at the garden, said he was initially intrigued to know that China has a tropical region, and therefore he came to the country in 2010 to study and do field work.
"XTBG is the gate to tropical Southeast Asia," he said. "The training and field work throughout my four years of PhD studies in China have improved my capability to express myself not only in English, but also in Chinese and in science."