Do not underestimate our abilities, BMW warns NEV startups
Share - WeChat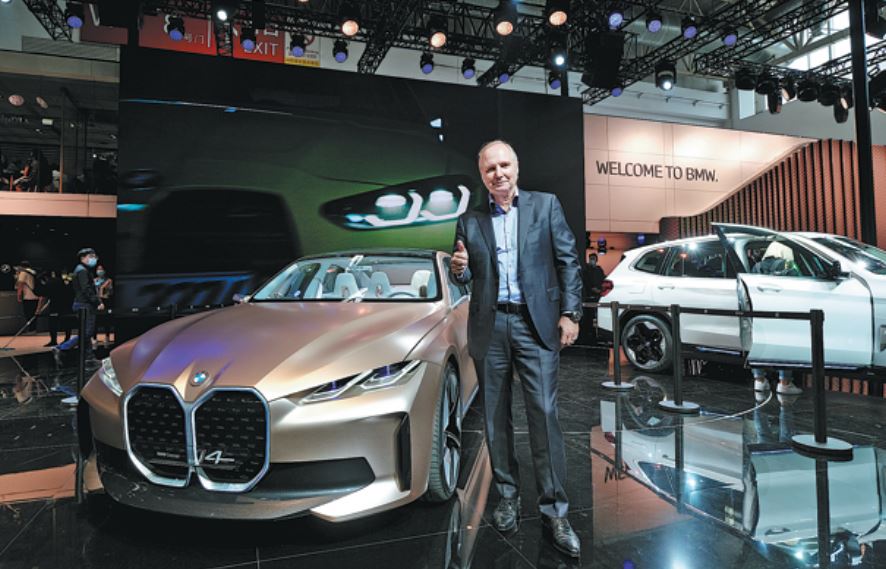 Jochen Goller, president and CEO of BMW Group China, has a formula for success in China: envision cars that people want, offer features they are familiar with, and do it quickly.
The formula has helped the Munich-headquartered carmaker win and defend the No 1 position in the country's premium vehicle market.
It conjured a record year during the pandemic-stricken 2020, delivering more than 777,000 BMW and MINI-branded vehicles in China, up 7.4 percent year-on-year.
BMW is trying the formula at the new front of the burgeoning electric car market, where Tesla and Chinese startup Nio are hogging the limelight.
Late last year, BMW fired the opening salvo with the China-made electric iX3 SUV. However, it did not become an immediate hit.
"BMW is a 100-year-old company and did ICE (internal combustion engine) cars for like 95 years. If you close your eyes and think about BEVs (battery electric vehicles), many don't think of BMW," said Goller on Thursday.
"I tell you one thing, whoever drives the iX3 is convinced, but many just don't know. That means one big thing is to create the awareness that BMW is an ICE and BEV company and that, of course, takes time," he added.
The carmaker is to launch another two other electric vehicles, the iX SUV and the i4 sedan, in China this year. Around half of its 500-plus dealers have been trained to sell electric vehicles.
And BMW is to highlight experiential marketing this year, creating more opportunities for potential customers to learn about its vehicles.
China will prove key to BMW's NEV ambition. It expects sales of such vehicles to grow 50 percent this year, from almost 200,000 sold globally last year.
BMW is speeding up efforts to equip its vehicles with more digital features that Chinese customers are familiar with.
Late last year, it inked a deal with a tech company in Nanjing, Jiangsu province, to integrate popular Chinese digital ecosystems into BMWs.
The partnership is scheduled to start operations in the first half of the year. BMW has also been collaborating with Chinese tech giants, including Alibaba and Tencent.
The carmaker said WeChat will be available in its vehicles from this year.
"You can clearly see customers' requirements about cars are changing, toward electrification and digitalization. And the newcomers are meeting their requirements," said Goller.
The nouveau-riche rivals are helping those established carmakers in a way, providing convincing examples that one key reason of their success is speed.
But Goller said he is confident that BMW can excel in the long run.
"Everybody has its own advantages. But to believe BMW cannot compete in this new segment is clearly a wrong assumption," he said.
Goller said the carmaker is competitive in terms of brand awareness and design, which are the top reasons of car purchase, according to many surveys.
Running the complex system of procurement, production, delivery and after-sales will become even more important as the sales figure grows.
"Producing and delivering 100,000 vehicles a year is a big difference from selling 2 million vehicles, and that is often underestimated," said Goller.