Temple dig in Egypt yields new results
Share - WeChat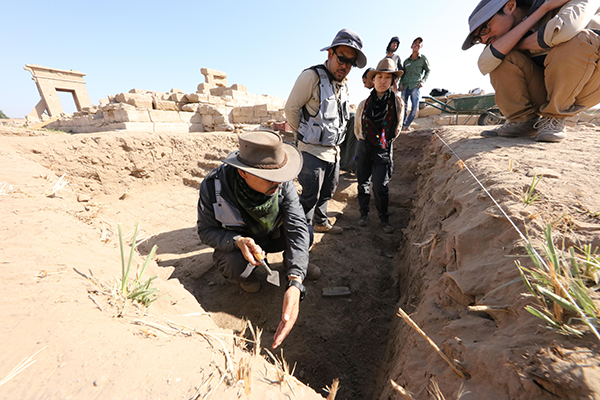 LUXOR, Egypt-A Chinese-Egyptian archaeological mission has breathed life into the once-abandoned Montu Temple in the Karnak Temple complex of Egypt's monument-rich city of Luxor, says an official with Egypt's Ministry of Tourism and Antiquities.
Mustafa al-Saghir, director-general of Karnak Temple Complex Antiquities, says "although the joint Egyptian-Chinese mission has been working for two seasons only, it has achieved very significant results at the temple".
The mission is performing excavations through which the architectural elements of the temple are being revealed, he says.
"There are also restoration work taking place in many parts of the temple ... the mission is also conducting special studies, such as the study of pottery and inscriptions found in the temple and its buildings," the official adds.
Saghir points out that the spread of the COVID-19 pandemic impacted the mission's work, revealing that the Chinese team could not come to Egypt to complete its work this season.
"We are working at the site to avoid any negative effects ... the Egyptian crew is currently completing some minor tasks to ensure the work at the temple can carry on," he adds.
The Egyptian official says there are many archaeological missions operating in Egypt, adding that it is always a good thing to have missions that can help save and unearth Egyptian antiquities and heritage.
Most Popular