Five respiratory viruses detected within 10 minutes
Share - WeChat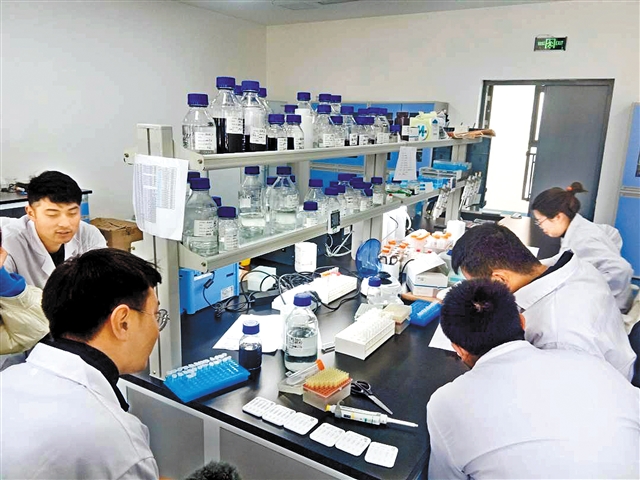 Chongqing - The Medical School of Chongqing University and Sichuan Kairui Huachuang Biotechnology Co Ltd have successfully developed a respiratory virus immunoassay card and its supporting equipment recently to detect five respiratory pathogenic microbial antigens simultaneously within ten minutes.
The immunoassay card, which is led by Professor Luo Yang, director of the Center for Smart Testing and Molecular Medicine at the Medical School of Chongqing University, can simultaneously and effectively detect five viruses, including influenza A, influenza B, COVID-19 virus, respiratory syncytial virus, and respiratory adenovirus.
Meanwhile, the immunoassay card is installed in a palm-sized plastic board with five test strips inside. After taking a throat swab sample, the liquid was dropped on the five test strips, and the relevant reaction can be detected within 10 minutes to determine whether the patient has any of these five diseases.
"Compared with nucleic acid reagents, the product has better anti-interference and does not require special experimental sites, equipment and personnel," said Yu Ziyong, a researcher at Sichuan Kairui Huachuang Biotechnology Co Ltd. "The detection time is relatively short, and the coincidence rate with nucleic acid reagents can reach 90%."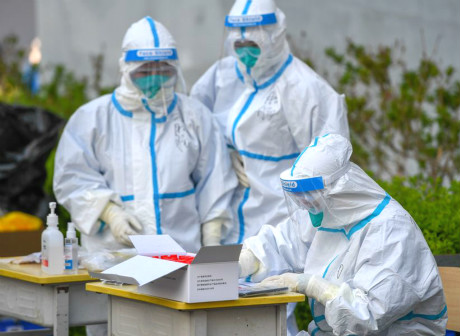 "At present, there has been a lack of diagnostic reagents to quickly identify different respiratory virus infections in the market," said Luo. Antibody testing can only prove if an individual has been infected with a certain virus or vaccinated, but it cannot identify the current infection in time, which has limited value in identifying different respiratory virus infections.
The respiratory virus immunoassay test card uses the principle of colloidal gold (similar to early pregnancy indicator paper) to directly check the antigen, which can be detected earlier than the antibody.
The test card has passed the preliminary clinical verification by Chengdu Public Health Center and others and has passed the National Medical Products Administration registration test. It is expected to be mass-produced in March this year.