'Hey, here we are'
Share - WeChat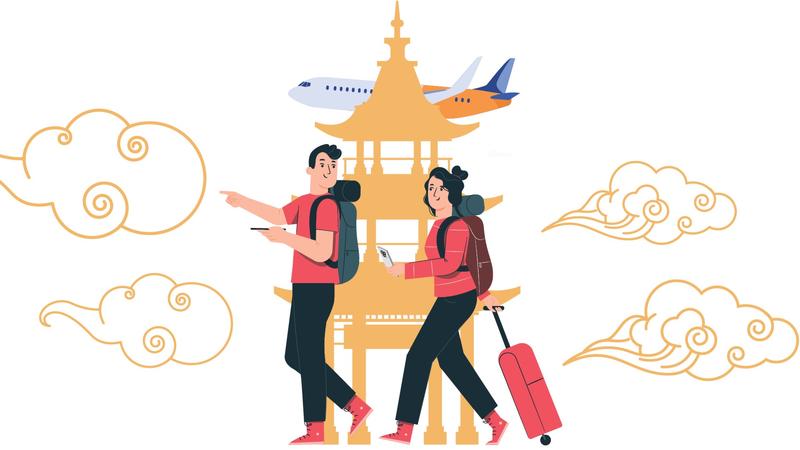 China's big-spending vacationers have been plying the globe for decades to experience its cultural and entertainment riches. During a bruising 2020, however, pandemic-enforced quarantines, entry bans and other restrictions kept some 600 million tourists — roughly 40 percent of the country's population — at home.
While international travel lies knocked out by the pandemic, by contrast Chinese mainland tourism industry stands tall and fighting.
First came self-driven sojourns to nearby destinations. Next it was interprovincial travel which began in mid-July. The domestic tourism industry essentially made a comeback during the traditional weeklong National Day holiday in October, which coincided with the Mid-Autumn Festival and stretched to eight days.
During the period, domestic sightseers made 637 million visits to tourist attractions across the mainland, data from the Ministry of Culture and Tourism show, or 79 percent of volume for the same period in 2019.
Revenue for the period reached 466.56 billion yuan (US$72.2 billion), 70 percent of the previous year's take.
The figures are at the tip of an up-trending graph that started with 115 million trips taken during the Labor Day break in May and 43 million trips during the Qingming holiday in April.
Though a winter spike in coronavirus infections has rekindled public concern and triggered a fresh bout of calls to avoid non-essential travel during holidays — including the important Chinese New Year, or Spring Festival — that starts next week, there is no question that the nation's US$1.5 trillion domestic tourism market has had its future reshaped by the unprecedented public health crisis.