Served with a twist
Share - WeChat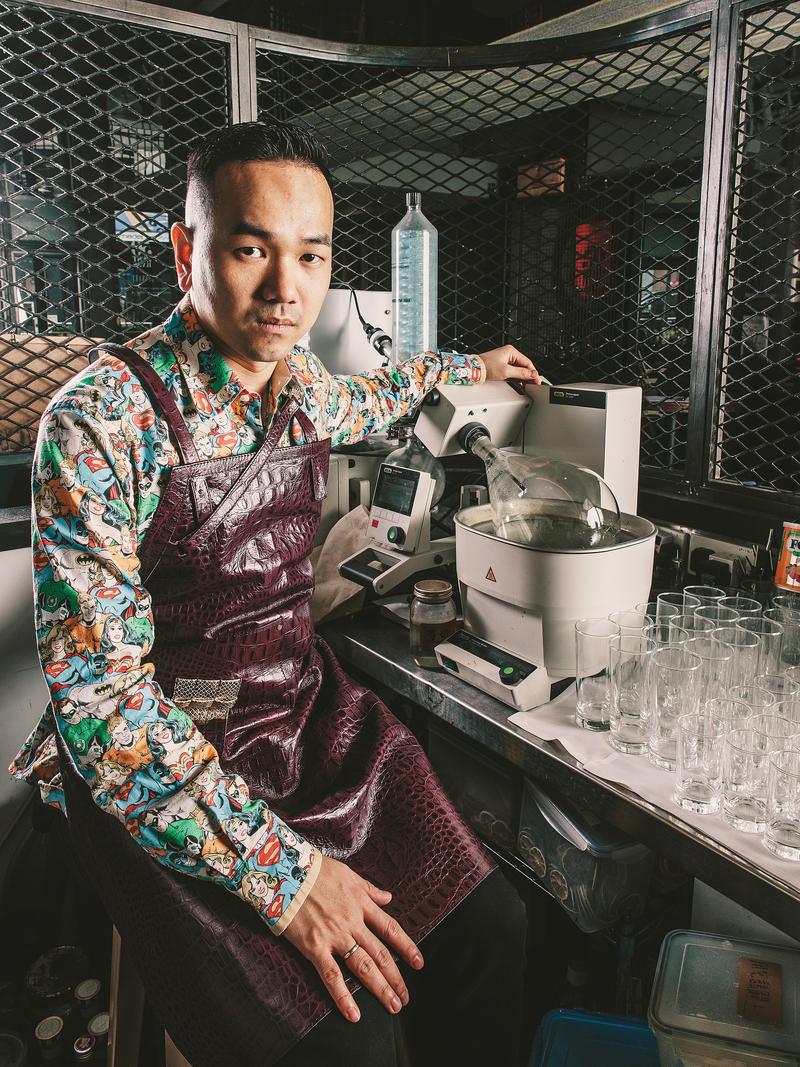 Repackaging tradition
Mainly extracted from sorghum, a cereal grain, baijiu comes in aroma styles of strong, light, sauce, or rice, usually depending on where it's brewed. Kweichow Moutai, for instance, is sauce-style and known for its umami saltiness. It's a favorite toast at Chinese banquets and business dinners. According to baijw.com, 7.4 million kiloliters of baijiu was produced in 2020.
Prices vary, depending on the quality. A bottle can cost anywhere from a few yuan to the price of an iPhone or two. Aged bottles can fetch hammer prices on a par with rare whiskies. Baijiu is said to be the only alcoholic beverage presented as a diplomatic gift at Chinese embassies.
Despite its long history, baijiu's popularity remains within China. However, in recent years, a handful of distillers are trying to repackage baijiu for the international palate.
In 2012, Jiangxiaobai distillery in Chongqing started packaging its light-aroma baijiu in blue and white bottles. On the label is a bilingual logo, an anime-like mascot called Xiaobai, a nickname that could also mean a rookie's zeal; as well as sentimental quotes like "I hope to pour you baijiu after 10 years, and that we are still old friends then".
Evidently, Jiangxiaobai has an eye on the local millennial market. The company has hosted a myriad of events, including music concerts, street dance and street art, in order to promote the brand in China. It has also entered World Cocktail Championships and is now available in markets across the UK, India, Malaysia and South Africa and supposedly earned over 2 billion yuan (US$309.5 million) in 2018.