Early Party documents kept safe in grave
Share - WeChat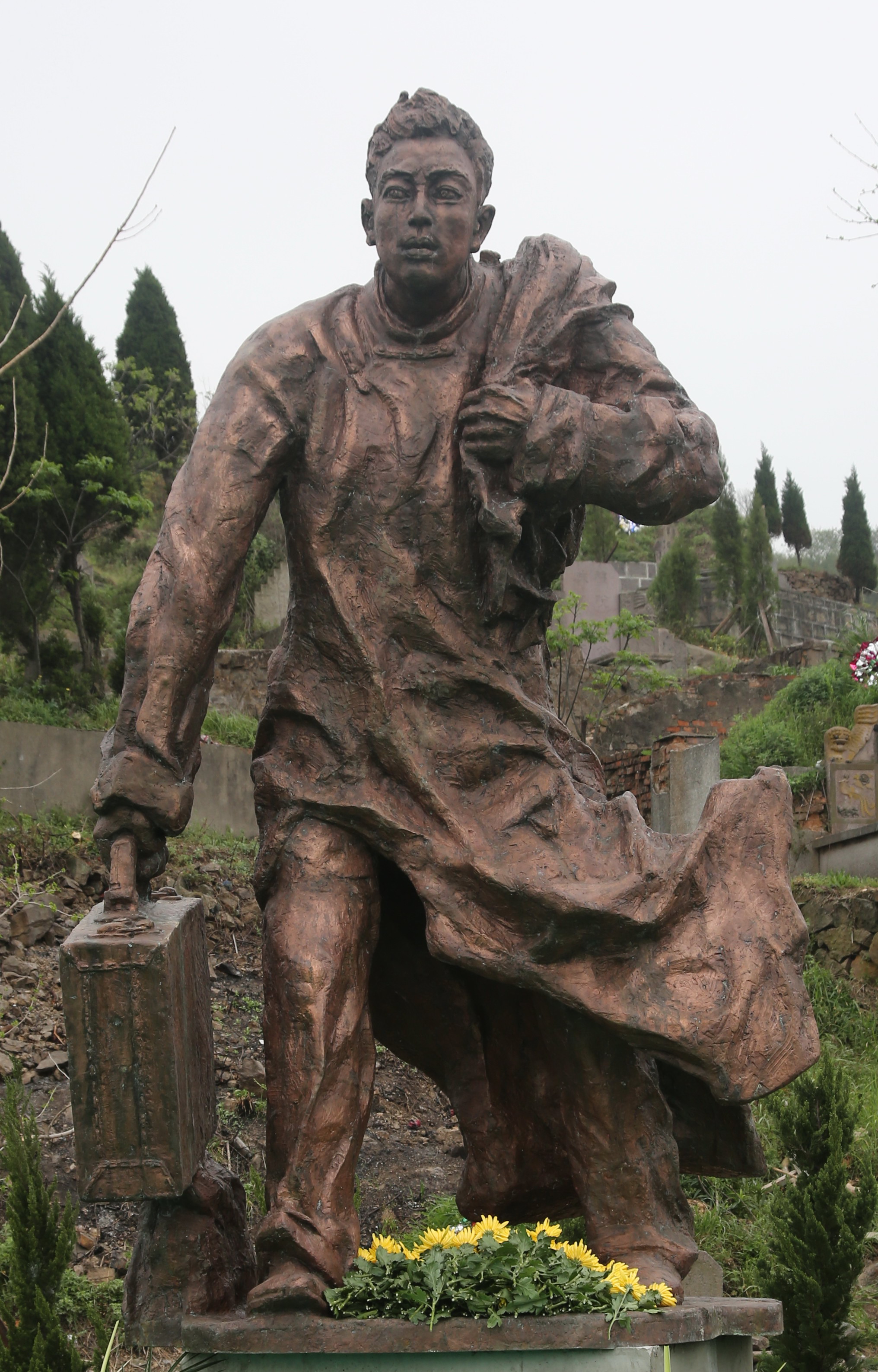 On a hill in Xianan village in Ningbo, Zhejiang province, rests a special grave that Zhang Renya used to safeguard the first edition of the Communist Party of China Constitution and the Chinese translation of The Communist Manifesto nearly a century ago.
Zhang, one of the CPC's earliest members, was born in Ningbo in 1898. He later moved to neighboring Shanghai to find work, eventually serving as a clerk at a gold store for nine years. It was during that period that he joined the Party, becoming its first member from Ningbo and undertaking clandestine missions.
In the winter of 1927, Zhang, aware of the value of the Party's founding documents and eager to keep them secure, spirited them to safety in Ningbo.
When he returned to Shanghai, his father built a cenotaph in Zhang's name and buried the documents inside, telling neighbors he had received no news of his son and that he must have died.
His family never heard from Zhang again. After the People's Republic of China was founded in 1949, the family dug out the documents and handed them over to the government.
Zhang went to work as a fund collector for the Party, posing as a gold store owner, before heading to Ruijin, Jiangxi province, the center of CPC activity in the early 1930s. He died of an illness during a mission en route to Changting, Fujian province, in December 1932.
Among the 20 documents in the grave was the first edition of the Communist Party of China Constitution, published after the Party's second National Congress in 1922, and the Chinese translation of The Communist Manifesto, which was published in 1920.
"More than 20 documents in this historical treasure trove are now classified as Grade A national cultural relics," said Wang Zuqiang, deputy director of the Party History and Literature Research Office of the CPC Zhejiang provincial committee.
The documents are now displayed in a small museum in Shanghai, where the first CPC National Congress was convened in July, 1921.
The Zhang Renya Academy, established by the Ningbo government in 2017, was recently designated as one of the province's fourth batch of red tourism education bases by the Zhejiang Provincial Department of Culture and Tourism.
The 4,600-square-meter academy, which displays copies of 34 documents saved by Zhang, has received more than 100,000 visitors.
The academy is set to be upgraded into a Party education base featuring the Party's history and spirit as China races toward July 1, the 100th anniversary of the CPC's founding, according to the Ningbo city bureau of culture, radio, television and tourism.
Cai Jingwen and Ye Zizhen contributed to this story.