New methods blossom for flower sales in Guangzhou
Share - WeChat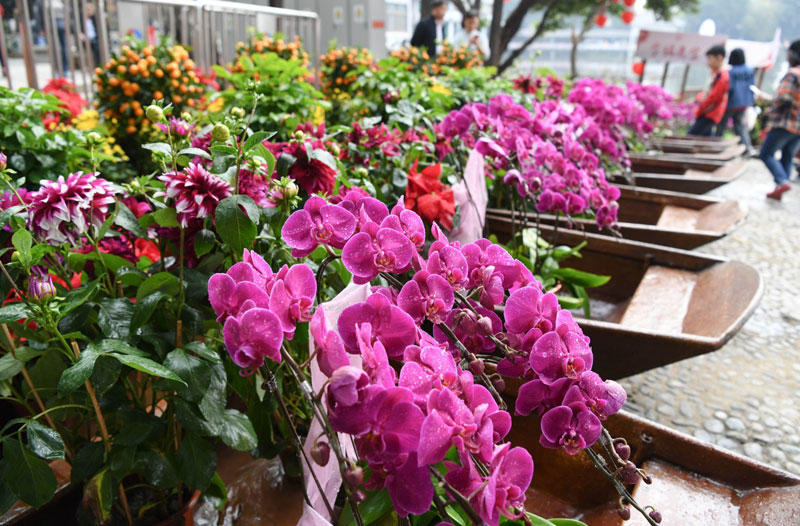 Before the coronavirus pandemic, Guangzhou, Guangdong province, traditionally had a grand flower market in each of its districts during the Spring Festival every year. But the outbreak brought changes.
A total of 153 smaller markets have been allocated for flower vendors in the city's 11 districts for the coming holiday, with more to be added, said Ding Li, deputy director of the Guangzhou Administration for Market Regulation, at a news conference on Wednesday.
This year, district authorities will help connect flower farmers and vendors to various e-commerce platforms to facilitate online sales. In addition, electronic maps are being developed to guide consumers to festive flower sellers on foot or by car, she said.
Guangzhou's flower farming sector generated output of 5.7 billion yuan ($883.6 million) last year, an annual growth of 17.7 percent, said Liao Chongbin, deputy director of the Bureau of Agriculture and Rural Affairs.
Flower buyers are encouraged to shop at the 430 major flower farms in Guangzhou, he said. Meanwhile, more flowers will be placed in the city's public spaces for the appreciation of people spending the holiday in the city.