Dedicated young green activist honored by UN
Share - WeChat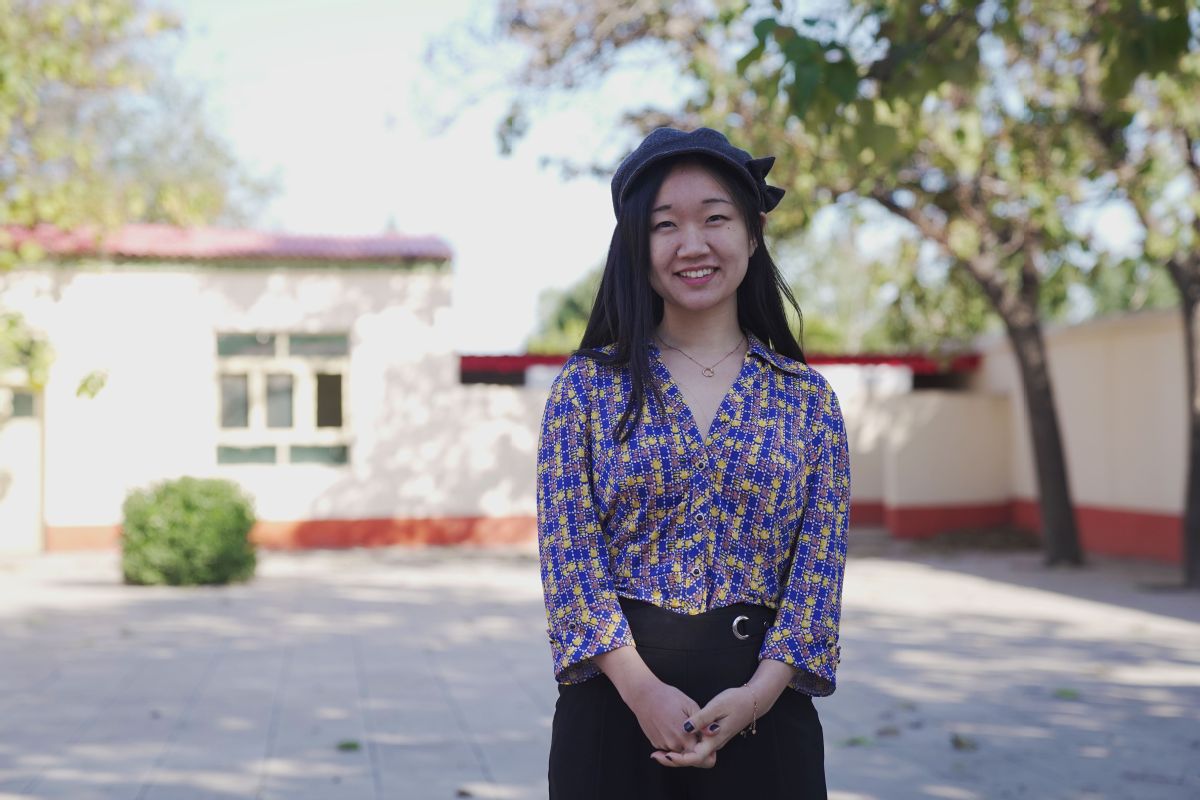 Beijing environmentalist recognized for app that monitors quality of rural water supplies for residents nationwide
When she was at high school, Ren Xiaoyuan was like many of her peers and considered achieving good exam results the most important thing in life. And like many other Chinese parents, her mother and father encouraged this competitive mindset. "I was very anxious then," Ren said, recalling her senior high school years in Beijing.
However, with the help of a youth association, the 30-year-old managed to free herself from academic competition and develop a passion for the environment.
On Dec 15, her persistence was rewarded when she was named one of seven Young Champions of the Earth by the UN Environment Programme for developing an app that informs rural residents in China whether water is safe to drink.
Seed of an idea
As a student, it was Ren's participation in a garbage classification activity organized by Roots& Shoots-a community-based program founded by British zoologist and conservationist Jane Goodall in 1991 to spread awareness among young people on environmental, conservation and humanitarian issues-that changed her perspective on life.
Ren did a good job on the activity, and was complimented by the head of the Roots& Shoots association at her school, who encouraged her to take over as leader.
Even though she had little knowledge about conservation and environmental protection, out of curiosity she decided to try the leadership role. When she started to learn more about Roots & Shoots it suddenly dawned on the teenager what she wanted to do with her life.
Ren was inspired by the lengthy period Goodall spent living with chimpanzees in Gombe Stream National Park, Tanzania, as part of her research, which helped the conservationist understand that primates and humans share many emotions.
"I realized outside yourself, school and academic scores, there is a much larger world," Ren said. "Instead of only concentrating on and thinking about ourselves … we should make efforts toward a healthier and more sustainable existence."
As leader of the club, Ren organized for members to go to Beijing Zoo to decorate animals' living spaces and recorded whether the animals' behavior and emotions changed. They also staged a quiz outside a supermarket and gave away prizes in their efforts to discourage people from using plastic bags.
After quitting the club as a senior student according to the club's regulations, she signed up with the NGO, Youth Climate Action Network, as a volunteer interpreter.
However, her decision triggered quarrels with her parents who believed that she should concentrate on preparing for her college applications. She had no choice but to give up the opportunity at the NGO.