No signs of life in 1 trapped gold mine worker
Share - WeChat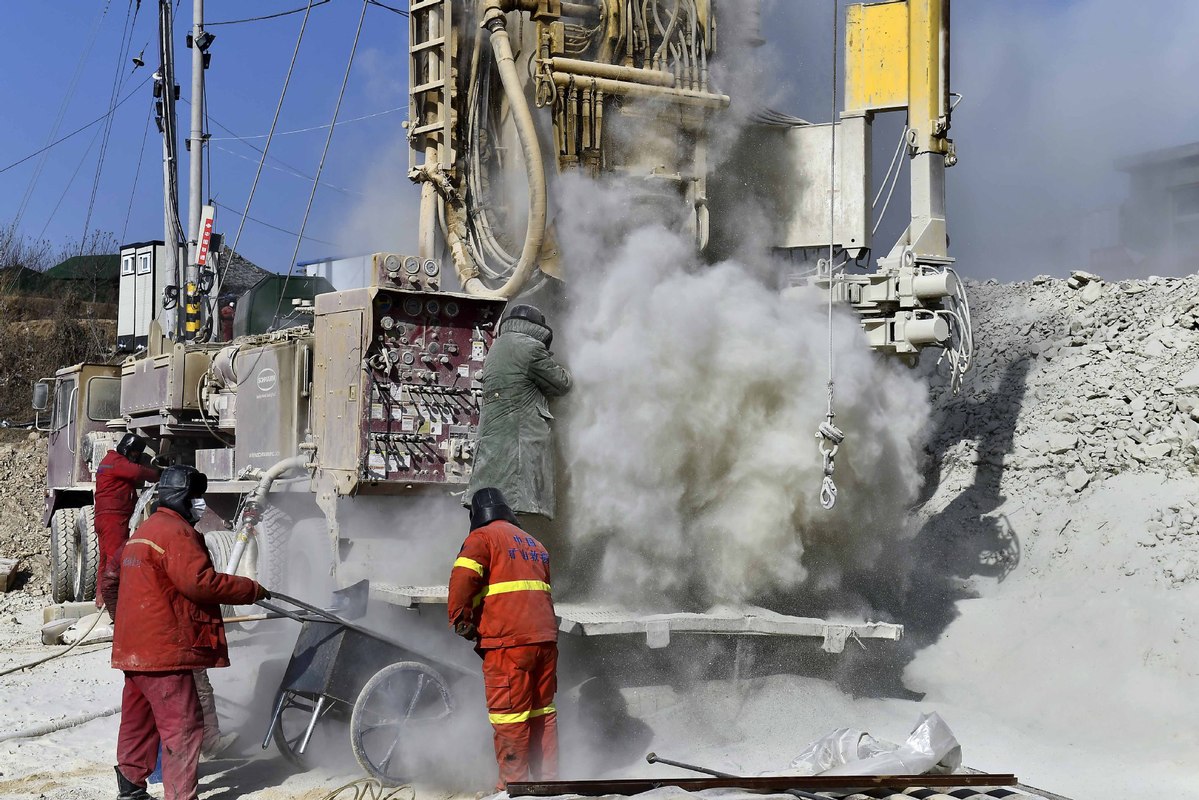 A trapped worker showed no signs of life after losing consciousness in a gold mine blast in Shandong province.
The worker was heavily injured in an explosion at the gold mine which was under construction at Qixia, Shandong province, and showed no signs of life, according to a notice from the rescue headquarters on Wednesday late night.
Rescuers confirmed this after speaking several times to miners trapped at the same section with him.
Based on medical experts' suggestions, treatments were given to the seriously injured worker by workers trapped together.
The explosion took place on Jan 10, trapping 22 workers underground.
Through a hole drilled through on Sunday to the No 5 section, rescuers got in touch with 11 workers trapped at the section.
Eight of the workers are in stable condition and two who initially felt discomfort are still weak.
Rescuers are sending down nutritional supplements and supplies including medicine through the hole to the workers trapped at the No 5 section.