Single-day rise of confirmed COVID-19 cases decreases in N China's Hebei
Share - WeChat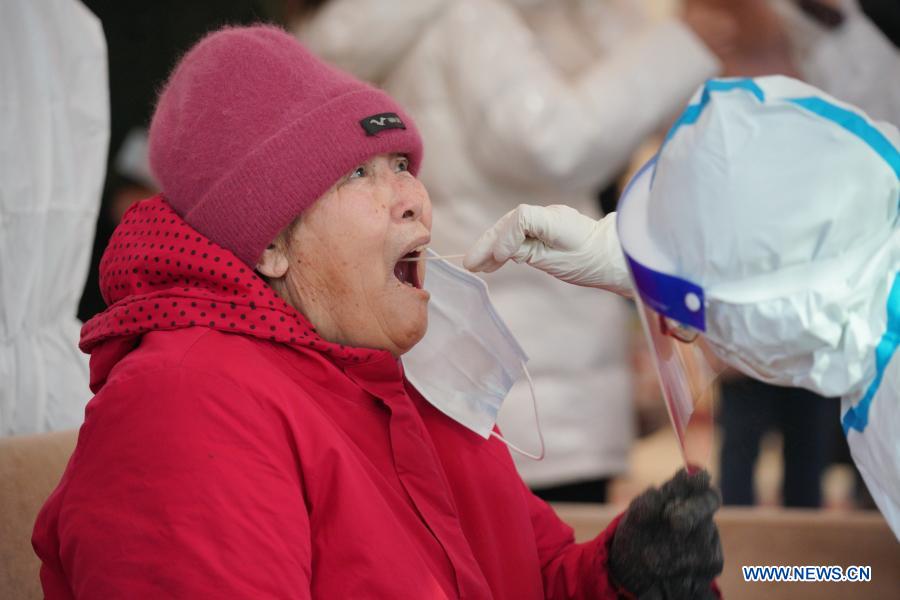 North China's Hebei province has seen a decrease in its single-day rise of confirmed COVID-19 patients in the past four days, with its current caseload of confirmed cases being 818 and asymptomatic carriers at 168.
"The increase of cases in Hebei has been clearly contained, after it took such resolute measures as mass nucleic acid testing, centralized quarantine, following up on close contacts of COVID-19 patients and closed-off management in high-risk communities," Feng Zijian, deputy director of the Chinese Center for Disease Control and Prevention, said at a press conference on Wednesday afternoon.
Two major virus-hit cities in the province - Shijiazhuang and Xingtai - are conducting a third round of citywide nucleic acid testing. The first two rounds helped screen out hundreds of positive results.
Longyao county, which identified three positive cases on Sunday after a testing company was found to have hidden the truth about testing, has finished a third mass testing on its 410,000 residents, all of which turned out negative, according to a press conference on Wednesday.
A thorough disinfection also is underway at all key areas in Shijiazhuang, including villages in Gaocheng district, the area worst hit by coronavirus this year.
Some villagers will finish their centralized quarantine and go back home after professional evaluation about their houses' safety, Vice-Premier Sun Chunlan said during a recent inspection in Hebei.
Among the COVID-19 patients in Hebei, there were eight in acute condition and 23 with severe symptoms. Sun also urged Hebei to strengthen the treatment and care for such patients.
Over 3,000 medical staff and top experts from across the country had come to Shijiazhuang to facilitate treatment for COVID-19 patients, including Zhang Boli, a member of the Chinese Academy of Engineering and an expert in traditional Chinese medicine, according to information released at a press conference in Shijiazhuang on Wednesday.