Youngsters take up legal challenge
Share - WeChat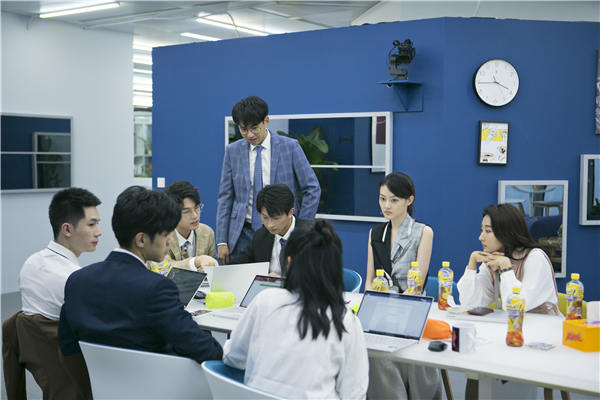 Show sees candidates compete for their dream job at a prestigious Shanghai law firm, Chen Nan reports.
Internships are invaluable for students and individuals with little or no work experience. However, when they involve competing with peers and facing the possibility of being-for want of a better term-fired, at any time, in front of a TV camera, it can also be very stressful and scary.
This is challenge faced by 10 Chinese job-seekers, all in their 20s, as they battle to win their dream job at leading law firm Junhe in Shanghai as part of the reality show, Exciting Offer 2, produced by Tencent Video.
The show starts with interviews conducted by four veteran lawyers from the company, who later guide the competitors and decide the final winners. The candidates experience several rounds of competition that show their capabilities as a lawyer. The 10-episode series premiered on Nov 11, and ended last week.
On Jan 13, competitors gathered in an online meeting, reflecting upon their experiences from the show and sharing their working stories.
One of the three eventual winners was 23-year-old Zhan Qiuyi, who stood out among her peers and won a job offer from the law firm.
"The audiences gave me the nickname 'rabbit', because I was very quiet and careful in the beginning of the show. I can still recall the moment when I stepped into the office, I got nervous," says Zhan. "I spent a month working at the law firm, which was an amazing experience. I learned to run around in heels when I was going to be late for work. I learned the importance of buying eye cream, because of the all-night working that was sometimes required. Most importantly, however, I learned to communicate with colleagues and I gained confidence, enabling me to speak my ideas out loud."
Most Popular