Guideline sets goals for wastewater use
Share - WeChat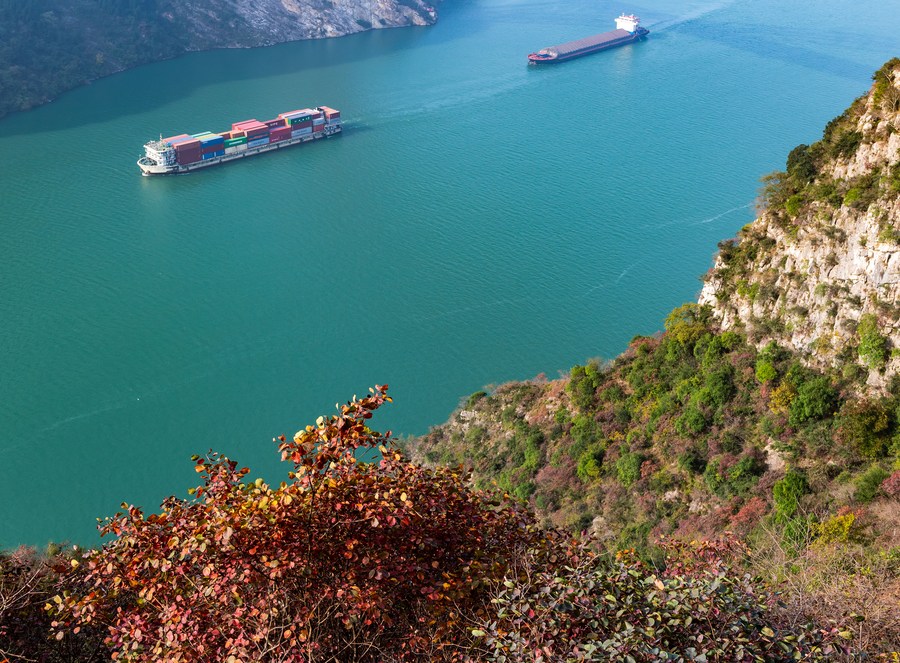 Efforts to boost reclaiming rate to ease shortages and burden on environment

China has issued a special guideline on wastewater utilization, vowing to ramp up efforts to tap the potential of reclaimed water to meet increasing demand.
Wastewater utilization can not only help relieve water shortages in many regions, but will also help improve the country's aquatic environment. Experts said the document's pledge to improve the pricing mechanism for reclaimed water will invigorate the market and remove a major hurdle to utilization.
The country aims to see a marked improvement in sewage collection efficiency by 2025 as it enhances sewage treatment capabilities in cities and counties, according to the guideline, jointly issued on Jan 11 by 10 government bodies, including the National Development and Reform Commission, China's top economic planner.
By 2025, at least 25 percent of the sewage treated in water-deficient cities should be used as reclaimed water, it said, with the rate set at more than 35 percent for the Beijing-Tianjin-Hebei province cluster.
By 2035, China expects to establish a wastewater utilization system that is organized, safe, environmentally friendly and economical, it added.
The guideline called for efforts to push forward the recycling of wastewater as resources in key areas such as urban domestic sewage, industrial wastewater and agricultural and rural sewage treatment.
In 2019, the country discharged 75 billion cubic meters of wastewater in its urban areas, but less than 10 billion cubic meters of reclaimed water was utilized, according to the commission.
Zhao Yong, a researcher at the China Institute of Water Resources and Hydropower Research, said the guideline was unveiled against a backdrop of increasingly grim water shortages as socioeconomic development races ahead.
Climate change and human activities have resulted in an increasingly marked depletion of water resources in northern parts of the country in recent years. The irrational development and exploitation of water resources to support socioeconomic development have further exacerbated the situation in some areas, causing a series of problems, including water and soil loss, lake shrinkage, land desertification and ecosystem degradation, he said.
Huge potential
Based on increasing water demand during the past 20 years of urbanization, water demand in China's urban areas is expected to increase by another 25 billion metric tons by 2030, when the population peaks, Zhao said.
"The contradiction between water supply and demand will be more outstanding and the pressure on the water ecosystem even grimmer," he said.
Zhao said the utilization of wastewater resources has huge potential in addressing the problem.
Compared with the development of new water resources, the utilization of wastewater doesn't exert new negative impacts on ecosystems. With no need to build new dams and divert water from far away, it can be utilized where it is produced, quickly and at lower cost, he said.
Hu Hongying, a professor with Tsinghua University's School of Environment, said: "Locally available wastewater provides the most realistic solution to supplement water supply. It should be given priority."
He said treated water from most sewage treatment plants across the country could meet requirements for replenishing natural water bodies. After being further processed, it could be discharged into natural water bodies.
Price tools
To promote the utilization of wastewater, the guideline demanded that sewage treatment plants be distributed in a more "reasonable "manner, based on analysis of water demand for production, everyday life and ecosystem conservation.
On the premise of ensuring quality, water-deficient cities should make the discharging of reclaimed water into natural water bodies a priority and promote cyclic utilization of wastewater.
Industries that use a lot of water will not be given new water consumption permits if they fail to effectively utilize their wastewater, it said.
The document also vowed to further reform the pricing mechanism for reclaimed water, with government controls on prices to be lifted. Suppliers and consumers will then be able to negotiate prices based on the quality of the reclaimed water.
Governments will also be encouraged to buy reclaimed water to replenish natural water bodies.
Zhu Liyang, president of the China Association of Circular Economy, said the price of reclaimed water has long been a factor hindering its utilization. The government should also introduce subsidies and tax cuts in its efforts to improve the pricing mechanism, he said.
Governments in water-deficient areas should introduce more preferential policies on financing and make use of government bonds to encourage private sector participation in wastewater utilization.
Zhu said, however, that China still needs to hammer out national standards for reclaimed water used for different purposes, and local governments should introduce differentiated standards for different river basins.