Seven decades take center stage
Share - WeChat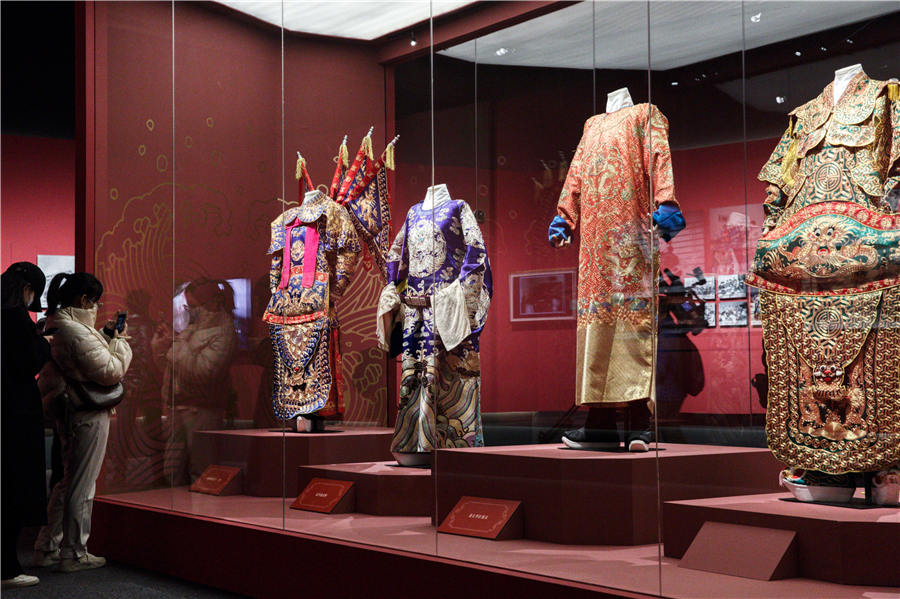 An exhibition highlights the National Academy of Chinese Theater Arts' role in promoting Chinese operas, Cheng Yuezhu reports.
The National Academy of Chinese Theater Arts is celebrating its 70th anniversary with a new exhibition at the National Museum of China in Beijing.
Upon entering the exhibition hall, visitors are "transported" on a seven-decade journey in which Chinese operas are highlighted. The history of the school itself is a record of New China's traditional-art education since its founding in 1949.
"The development of the national academy has always been closely linked to the fortunes of the country and the people, and goes hand in hand with the development of society," the academy's Party secretary Gong Yu said at the exhibition's opening on Dec 26.
The academy was established in January 1950 as the first-ever national institution of Chinese-opera education. Tian Han, an eminent playwright who wrote the lyrics of China's national anthem, was appointed as the principal.